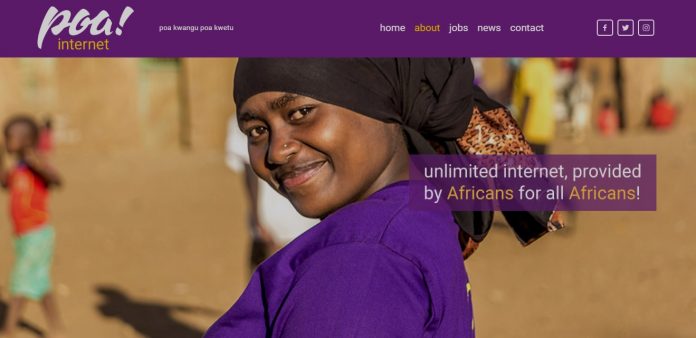 poa! internet, a community internet service provider has launched Kenya's first village home Internet service, offering unlimited Wi-Fi into homes in a 48 sq km area around Ting'ang'a in Kiambu County.
The launch comes as the first of a wave of village connections that will eventually provide millions of rural Kenyans with a cheaper and unlimited alternative to 4G data bundles.
According to poa!'s CEO, Andy Halsall, "African internet has for too long been dominated by the challenge of a digital divide, with the rich and urban long since fully connected, but low-income and rural Kenyans hidebound by a lack of internet infrastructure and poor access to affordable services"
However, poa! is now moving to the second stage of its connectivity strategy, connecting rural villages to unlimited Internet, following from its successful launch of affordable internet services in low-income areas of Kibera, Kawangware, Jamhuri and Kabiria. In Nairobi, it has already connected thousands of slum dwellers.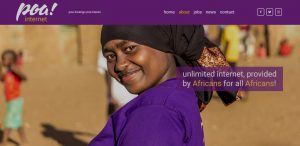 "Our mission has always been to develop the technology and infrastructure to connect the unconnected, initially in Nairobi's slums, and now across the country's villages," said Chris Rhodes, poa!'s COO.
Poa's new home service provides installations in a matter of days in the villages it connects, delivering unlimited Internet for Sh1,500 a month, which is less than half the cost of 4G data bundles from the country's telcos.
"Until now, many rural Kenyans literally had no alternative. Many people cannot even get a 4G signal where they live, as it isn't financially practical for mobile operators to provide the 4G infrastructure in rural areas. Yet, from Ting'ang'a, we will be expanding rapidly across Kiambu County and then into other counties with an Internet offer that could bring many thousands of rural Kenyans online," said Andy.
"Beyond the provision of low-cost internet access, we are also aiming at creating jobs for the residents, both directly and indirectly. Our model gives priority to local youth in recruiting for our sales teams. We shall also be working with local schools and community centres to provide free community Internet services," said Chris.
poa! is currently in Kenya serving the communities of Kibera, Kawangware, Jamhuri, Kabiria, Kiambu and Ting'ang'a.