On the 15th of October 2004, Ecobank Nigeria Plc made history when it launched the first ever internationally accepted credit card in Nigeria – the Ecobank MasterCard. With the launch of the Ecobank MasterCard, Ecobank availed Nigerians the benefits and privileges of a convenient international payment card for online and offline financial transactions. The challenges hitherto faced by Nigerians in making payments via the Internet or withdrawing cash abroad were set to become a thing of the past.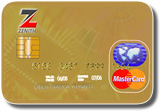 Several leading banks in Nigeria have since followed the steps of Ecobank, issuing international Mastercard and/or Visa card products.These banks include: UBA Plc, Zenith Bank Plc, Guaranty Trust Bank Plc, First Bank of Nigeria, Access Bank Plc, Intercontinental Bank Plc.
There are several problems with these cards however:
1. Acquisition: Obtaining a credit card from any responsible financial institution should necessarily be rigorous but not to the extent of discouraging the customer. Expect a Nigerian bank to ask for several documents since there is no national database of Nigerian residents that can be used to verify the identity and credit-worthiness of a potential customer. Photo IDs, reference letters, utility bills, bank statements, pay slips (for salary earners), company registration documents (for corporate customers) are among the documents the banks will ask for. Fair enough, a know-your-customer policy needs to be implemented in strict terms to guard against money laundering or any other financial crimes but the sad truth is that not every genuine customer can provide all the necessary documents. Thus, a federal database with every resident easily traceable using an ID number would have reduced the red-tapes.
2. Acceptability: This for me, is the most important issue here. Theoretically, Mastercard/Visa cards issued in Nigeria are acceptable anywhere in the world where there are internationally-linked Mastercard/Visa ATMs, POS terminals or websites powered by payment processors that accept international cards. However, this is not always the case. The terrible reputation Nigeria has on the Internet in terms of fraudulent financial transactions, has seen to it that the word "Nigeria" draws red-flags. To be on the safe side, many internet merchants decline transactions involving a credit/debit card issued in Nigeria [yours truly included], and a Nigerian billing or shipping address. There are also reports of some ATMs in the UK rejecting rejecting cards issued by Nigerian financial institutions – I am unable to verify these claims independently. All these have virtually made such cards mere objects of decoration for the wallets of their holders. Of what use is a card that will be rejected on the Internet?
3. Convenience: To obtain a Mastercard from many of the banks in Nigeria, you need a domiciliary account (essentially a foreign currency account denominated in US Dollars, British Pounds or Euro). The card is not directly linked to the domiciliary account and you would still need to transfer funds to the card to make payments online. This extra hurdle is not necessary in my view and only creates an extra inconvenience.
4. Fees: The best example to illustrate this point is to look at the entry fees for the FirstBank Mastercard. The card has a minimum credit limit of $500 and a maximum limit of $10,000 – limits are in multiples of $500, the card is secured by a 125% cash collateral! 🙂 and the customer must provide a minimum deposit of $625 to obtain the card, amongst other requirements. Source: First Bank of Nigeria website. Many of the banks also charge their customers varying monthly/annual fees.
Many of the cards issued in Nigeria are inadvertently labelled secured credit cards or prepaid credit cards whereas the best description for such cards would have been: debit cards. Most of the card products in Nigeria are backed by cash! There are real credit cards though. I know Ecobank and Access Bank issue real credit cards that are not backed by cash but these are only feasible for traceable salary-earners or high net worth business owners.
There is no better way to conclude this blog post than to reproduce the reply of Propre on Nairaland: Re: To Get Legitimate Credit Cards in Nigeria « #3 on: September 27, 2005, 09:19 AM »
Obtaining a credit card in Nigeria is one thing, being able to use the card on the internet is another – for a credit card merchant to accept your card as a form of payment and deliver your goods/services as ordered requires trust; the knowledge or peace of mind that the transaction wouldn't be charged back.

Nigeria has lost credibility, a browse on eBay will show that Nigerians in Nigeria are specifically being excluded from bidding for fear of fraud, 90% of online merchant wouldn't sell to Nigerians with a Nigeria address or shipped to Nigeria.

It is nice and a good thing that credit card are now being issued in Nigeria; this is a welcome development, however a lot need to be done by the card issuers in Nigeria and the government in PR to try and redeem Nigeria image domestically and in the international arena before credit card issued in Nigeria on a Nigerian address can be widely accepted by online merchant.
What are your thoughts on this issue? Do you hold a card issued by a Nigerian bank? Have you experienced any problems with using it? Share your opinion by posting your comment.