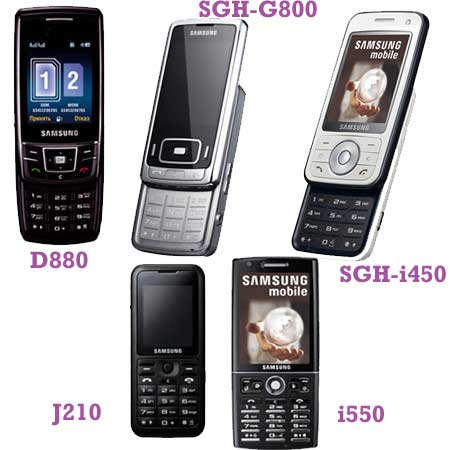 SAMSUNG Electronics a world leader in electronic convergence systems is set to engage GSM handset producer Nokia in a fierce competition as it releases sophisticated GSM and GPRS compatible handsets in to the market.
Regional director for Africa for Samsung, Albert Kim at meeting with media executives in Lagos said the frequent release of luxury handsets in the past few months was to create stiff competition in the market and to position his brand ahead of the others.
Describing his brand as the first growing brand in the world Kim said Samsung was poised to give Nokia a run in the industry .We are working hard to catch up with Nokia who hard already made same good impact in the market.
As part of its strategies to outwit Nokia, Samsung Electronics sees the Nigerian market as having enough potency to help in this battle. Besides, it would be an avenue to reach into other African market.
Kim said, "As the first growing brand in the world, we are also working to make a success story in the Nigerian GSM handset market." Responding to the rate of growing LG Electronics is recording in the Nigerian GSM handset; Kim said it won't have any effect on his brand. "Samsung's turnover in December 2OO2 was $4.9 billion, only one tenth of ours" he added.
It would be recalled that in the last four mouths, Samsung has launched about four GSM phone in Nigerian and would be launching another in the next two months. All these according to Kim were to strategy to possess the market. In June this year, the company, through its national distributor, SIMS Nigerian Limited, introduced the SGH-N620, the free I camera phone followed suit with much more sophisticated features.
Just last week, the SGH-C100 was introduced, having features such as 500 unit of phone memory, IrDA, WAP, EMS (Enhanced Messaging Service), 40 Polyphonic ringtones and melody, 65,000 vivid colour screen among others besides its slim and sleeky exterior.
In the spirit of competition, Samsung has also announced the introduction of the new SGH-E700 camera phone come December 1 this year. This new phone could substitute for the photo camera; hence it is also called a mobile camera.
With a size of 90 x 45 x 23 mm and weight of 85g, it has the viewfinder with which to take both near and distant objects. It allows users to share content such as photos, downloadable ringtones, and multimedia messages. It has a capacity of up to 1000 phone entries, each entry with space for mobile, home, office, email, fax numbers and "to-do-list".