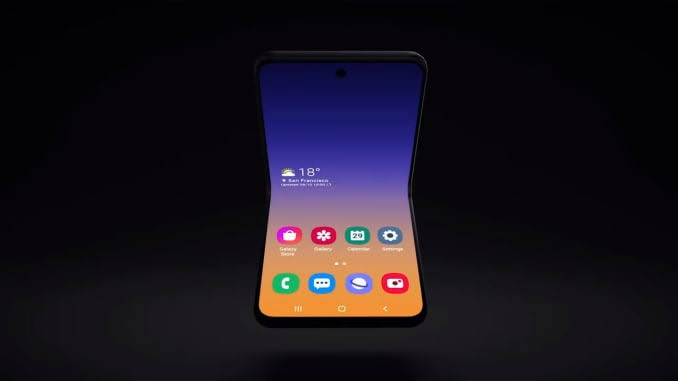 Samsung recently re-launched the Galaxy Fold with a fix for screen issue that occurred earlier this year and it appears the company is already working on its next foldable phone.
The company unveiled its latest Galaxy Fold design: a 'clamshell' flip phone that folds vertically. The new concept, which Samsung is yet to name, was showcased at its annual Developer Conference on Tuesday, 29 October 2019.
Samsung says in an official tweet, "Attendees of #SDC19 got a sneak peek at a brand new form factor Samsung is exploring for the foldable category of devices. #SamsungEvent".

"This brand-new form factor that we're now exploring will not only easily fit in your pocket, but it also changes the way you use your phone," explains Hyesoon Jeong, Head of Samsung's framework R&D group. According to him, the idea is to take Samsung's foldable smartphone technology and push it to "become more compact".
Samsung didn't provide any details on when or where it would launch the clam-shaped device. The company also failed to mention the hardware involved, and whether it has improved its foldable technology since the launch of it's Galaxy Fold. "As a pioneer in the foldable category, we understand that every innovative form factor requires an equally innovative user experience," explained Jeong.
According to The Verge, "Samsung has been working on improving its Android user interface since it debuted the Galaxy Fold device earlier this year, and the company is now working on One UI 2. which looks like a more refined version of the changes the company introduced with the S10 and Note 10 this year".