Sony has announced its own mini classic console. The company announced the PlayStation Classic, a mini version of the original PlayStation. It comes with 20 "generation-defining" games, including Final Fantasy VII and Wild Arms, and it launches in December.
The PlayStation Classic arrives on December 3, and that's a notable date. It's the day that the original PlayStation launched in 1994. The mini version is 45 per cent smaller than the original PlayStation, and as you can see in the video, it captures the look of the system is based on, including its controllers.
"Almost 25 years ago, the original PlayStation was introduced to the world. Developed by Sony Computer Entertainment, it was the first home console in video game history to ship 100 million units worldwide, offering consumers a chance to play games with real-time 3D rendered graphics in their homes for the first time."
"Today, we are excited to announce that we are bringing back the original PlayStation experience in a new miniaturized version – PlayStation Classic! The console will come pre-loaded with 20 classic titles, including fan-favourites such as Final Fantasy VII, Jumping Flash, Ridge Racer Type 4, Tekken 3, and Wild Arms."
According to Sony, the mini console is approximately 45% smaller than the original PlayStation, and it emulates the original's look and feel by featuring similar controllers and packaging. Long-time fans will appreciate the nostalgia that comes with rediscovering the games they know and love, while gamers who might be new to the platform can enjoy the groundbreaking PlayStation console experience that started it all. All of the pre-loaded games will be playable in their original format.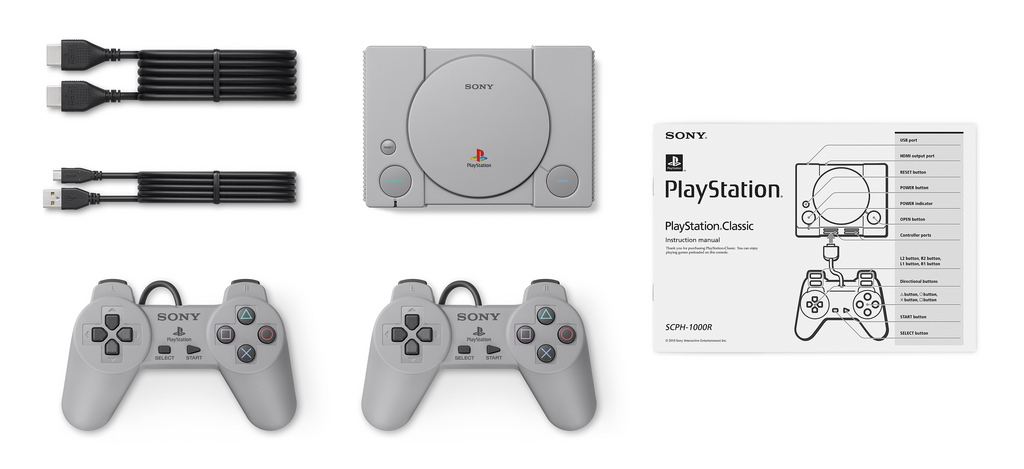 Available for pre-order at select retailers across the US and CAN, each unit will also come with an HDMI cable to connect to their TV, a USB cable, and two controllers for local multiplayer within compatible titles. PlayStation Classic will be available for $99.99 USD (MSRP) / $129.99 CAN (MSRP) on December 3, 2018 – a historic date for all of us at PlayStation.
Visit PlayStation.com for more details on regional availability, and stay tuned to the Blog for the full lineup of titles coming to PlayStation Classic. There are more fan favourites, and we can't wait to share more details in the coming months.