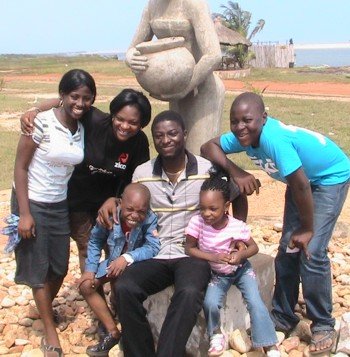 I thank everyone of you who wished me well on my birthday anniversary yesterday. I am grateful for the best wishes expressed via Facebook, Twitter, Web Chat, SMS and phone calls. I had a good time at a beach outside Accra with a few friends and relatives.
Like Abraham Lincoln said:
"And in the end, it's not the years in your life that count. It's the life in your years."
My aim is to improve myself as time goes by. My mission is to impact humanity positively, to the best of my ability.
To this end, I had planned some improvements on this blog to coincide with my birthday anniversary but my Internet Service Provider (ISP) foiled my efforts on Saturday night as the connectivity was too slow to allow any meaningful work. Sunday morning was no different. Therefore, I have had to postpone the improvements for now. I would announce what they are when I have implemented them. Should you have any suggestions or some other feedback, feel free to contact me.

Thanks for your patronage and keep coming back for useful information and insightful articles. Stay blessed.