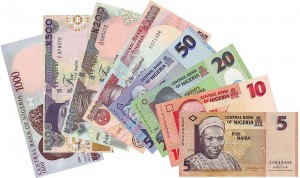 One of the hottest Nigerian dot-com brands today is "Naira", and for good reasons. The Naira is the currency of Nigeria and many have found creative ways to use it for their dot-coms. It is short and relieves it's users of the burden of the word "Nigeria" whilst still maintaining some appeal to Nigerians.
The earliest Naira dot-com brand I knew was naira.net
Naira.com was later acquired and pointed to naira.net. The domain name naira.com currently owned by Chams Plc (a leading IT solutions company in Nigeria) once belonged to Cosmos Technologies Ltd. The previous owners of naira.com attempted to provide an e-commerce platform for trading goods and services via the Internet to Nigerians, and one can say the Naira domain name was ideal but their venture fell on its face. I however remember sending free sms via naira.net in 2002 or thereabout. They developed a portal and attempted to drive traffic to it by offering free sms. The rest is history. The model failed.
I respect long-lasting dot-coms
NairaDomains.com is operated by McReal Online Network Systems Limited in Port Harcourt Nigeria and aims to offer low-cost real-time domain name registration to customers in Nigeria. Nairadomains.com is another dot-com that has been around for some time. The domain name was registered in 1st August 2001. It is interesting to note how far Nigeria has come when one thinks about the fact that Nairadomains.com was offering .com domain registration for N5,000 per year back then and that was supposed to have been the lowest pricing!
The biggest and most popular
The next Naira dot-com brand that comes to mind is Nairaland. Nairaland happens to be Nigeria's most popular website and is managed by 'Seun Osewa who describes himself as "extremely ambitious, goal-oriented, conscientious, and a capitalist to the core". Nairaland is essentially a public discussion forum and has gained popularity over the years. It is ad-supported and most of the content is generated by the users. Nairaland has been so popular that there have been spin-off dotcoms, hoping to cash-in on the sizzling Naira brand. On a lighter note, Seun wrote on his personal website seunosewa.com: "If you want to buy Nairaland, the non-negotiable price is 25 billion naira so I can start my own bank."
The Naira Host
Another dot-com that comes to mind is Nairahost. Founded in October 2004, Nairahost is currently a leading web host in Nigeria and offers other IT-related services as well. From nairahost.com, "a multi-dimensional media outfit delivering high Impact Solutions in high-end functional Website Development, online portal solution and E-learning development & deployment ".  It is operated by a formidable team of young and entrepreneurial Nigerians and it appears this website would be around for a long time.
It's all about Nigerians
NairaNames.com is a wholly-owned subsidiary of Alireta Nigeria Limited and describes itself as "low cost domain name registration, transfer, and management in naira for Nigerians". NairaNames.com was registered back in October 2006 and the website offers web hosting as well. There is scanty information on the website and so users would have to visit alireta.com for full information about the company operating it.
Then there is Nairalist.com
Nairalist is essentially an off-shot of Nairaland and it is owned by the same 'Seun Osewa. Nairalist I dare say, is Nigeria's response to craiglist.com It offers a simple web interface for users to post classified advertisements and is very easy to use. One good thing about it is that it is coded from scratch and not based on an over-the-shelve web script. Naturally, "Lagos" and "Dating" are the most popular sections of the new website since is Lagos is the busiest place in Nigeria, and Nigerians like other humans, are keen to socialise with other people. For a website that was launched as recently as  January 2009, it is already commanding reasonable traffic and it is only a matter of time before it is listed among the top 20 Nigerian websites due to the fact that it is well-implemented.
Nairaland has always been littered with ad posts and I reckon this new website will reduce that pressure on Nairaland, so more meaningful conversations can be held.
This is by no means an exclusive list of naira dot-com brands but I had to exclude some websites  based on my concerns about their credibility. With the ones I listed above, I offer no warranty and their names/trademarks are acknowledged as the property of their respective owners.
Do you know of any other leading Naira dot-com brands I have excluded, or have an opinion on any of the above-listed Nigerian web businesses, share your comments here and now.