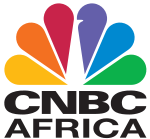 I was quite excited to see CNBC Africa beamed to West Africa on DSTV, yesterday. I had hitherto been looking forward to this since I am fully aware that CNBC Africa is the only serious business TV channel on the continent.
CNBC Africa is a television service for Sub-Saharan Africa which was launched by CNBC and Africa Business News Limited on June 1, 2007. CNBC Africa is headquartered in Sandton, Johannesburg and currently has bureaus in Nairobi (Kenya), Abuja and Lagos (Nigeria), Cape Town (South Africa) and London (UK).
Hitherto, CNBC Africa was available on DSTV only in South Africa, on free-to-air digital satellite platform (IntelSat 10 located at 68.5°E) and via select local TV stations in Nigeria, Kenya and Ghana.
I have spent some time monitoring it since yesterday and must say it is enjoyable for me since I happen to be a tech geek and an online business 'guru' rolled into one. Monitoring CNBC Africa makes more sense for a business man in Africa then watching BBC World News and CNN International. I dare say CNBC Africa is much more localised and contains more African content. They also do link-up to CNBC World in the USA for some business news from New York.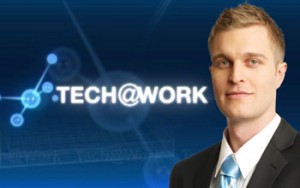 My Saturday mornings just got better. After monitoring Click on BBC World News (0630 t0 7000 hrs GMT), I can now flip to CNBC Africa (7000 to 0730 hrs GMT) for another tech programme called Tech @ Work. This week Tech @ Work featured the new Blackberry Storm with the head of RIM sub-sahara Africa in the studio to demonstrate the features of the smartphone, the latest product from Sony – a netbook computer, as well as a panel discussing Online Solutions.
From cnbcafrica.com:
[email protected] is just the very best technology. Fast. Reliable. Cutting edge. It's the show that brings you the bottom line on corporate technology – week-in and week-out.

Darren Kerr gets the inside story on the technology you need to invest in and gives you a heads-up on the gadgets and gizmos that will make you money.

It's the ultimate download for the businessperson looking for a competitive advantage. Everyone has tech at work but only some know how to make tech work for them.