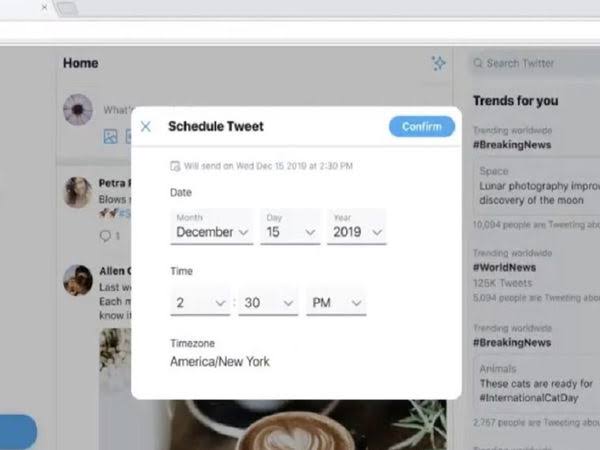 Twitter has announced that it's rolling out an "experiment" of a new tweet scheduling feature that you can use right from Twitter's web app (via 9to5Mac).
According to the company, the new feature could be handy to prep tweets for a coordinated product launch or news announcement, for example. But until today, it wasn't something that was possible on Twitter's web app — one would have had to use TweetDeck or a third-party service like Buffer.
For now, the experiment will only allow certain users to schedule tweets.