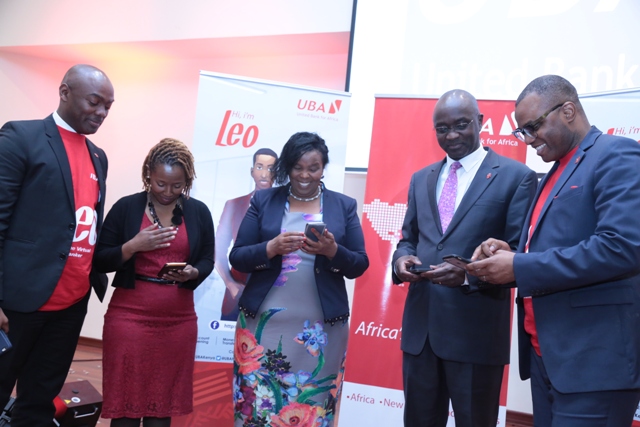 UBA Group has launched chat banking in Kenya, making the country the latest to unveil the service among its 20 African subsidiaries.
The service dubbed 'LEO' rides on Facebook Messenger, allowing customers to sign up for accounts, request for mini statement, airtime top-up, fund transfers, check user balance and live chat the customer fulfilment centre. The bank also plans to introduce mobile money transfers, inter-bank fund transfers and payment of bills in the near future.
Speaking during the unveiling of the first of its kind service in the Kenya banking industry, Mr Isaac Mwige, UBA Bank Kenya Managing Director and CEO said "Today we launch United Bank for Africa's Facebook e-chat service dubbed LEO, marking yet another great milestone in the Kenyan banking sector. UBA becomes the first bank in Kenya, to offer an e-chat service that enables customers to execute transactions on Facebook".
New and existing customers of UBA will be required to search for 'UBA ChatBanking' on Facebook Messenger to begin the enrolment process. Leo will then take them through a set of requirements before the service is granted, making it convenient.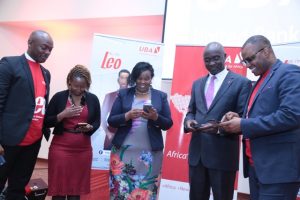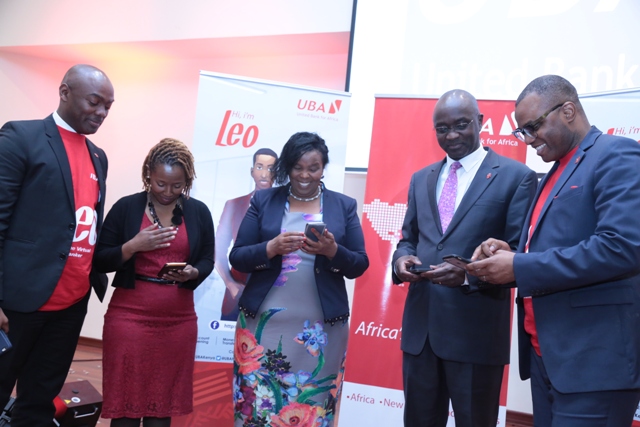 "Technology remains central to United Bank for Africa's business strategy, as we endeavour to provide our customer with innovative and convenient banking solutions, further entrenching our vision to be undisputed, leading and dominant financial services institution in Africa "said Emeke E. Iweriebor, Group Executive Director and CEO UBA East and Southern Africa.
Leo ushers in the next phase of banking technology in Kenya where artificial intelligence will anchor customer experience and satisfaction. When not guiding customers through transactions, Leo will engage them in social interests such as entertainment, sports, and lifestyle among others. "The launch of LEO is in line with our commitment to continuously provide our customers with the latest innovative and convenient banking solutions that fit their lifestyle," said Isaac Mwige.
UBA has received several global recognition including 'Africa's best digital bank 2018" at the prestigious Euromoney awards in London. LEO was recently showcased by Mark Zuckerberg as ''doing incredible things'' at Facebook's Developer Conference F8 that took place in May 2018, San Jose, California, in the US.
The award is indeed an affirmation of the bank's investment in cutting-edge technology, one of which gave birth to Leo" Emeke E. Iweriebor
The emergence of LEO, has been a continuous directive to push the banking sector beyond financial services and to show that the bank truly comprehends the shift in operations and the movement of the global world with technology today. The Euromoney award is a recognition of innovative products and services introduced by the bank in recent times and targeted towards meeting customer needs.
LEO was launched at the group level in January 2018 and has since had 35 million conversations, covering enquiries for which the customer would have called or visited a branch. LEO has so far successfully done over 500,000 financial transactions, from over 300,000 users.
With UBA set to market its tenth year of operation in Kenya in 2019, the launch of LEO is expected to attract the modern, tech and social-savvy customer. Of the 20 African countries where UBA has operations, 14 have integrated LEO into their day-to-day operations.
In addition to LEO, UBA has launched its revamped mobile and USSD magic banking platforms aimed at improving customer experience.