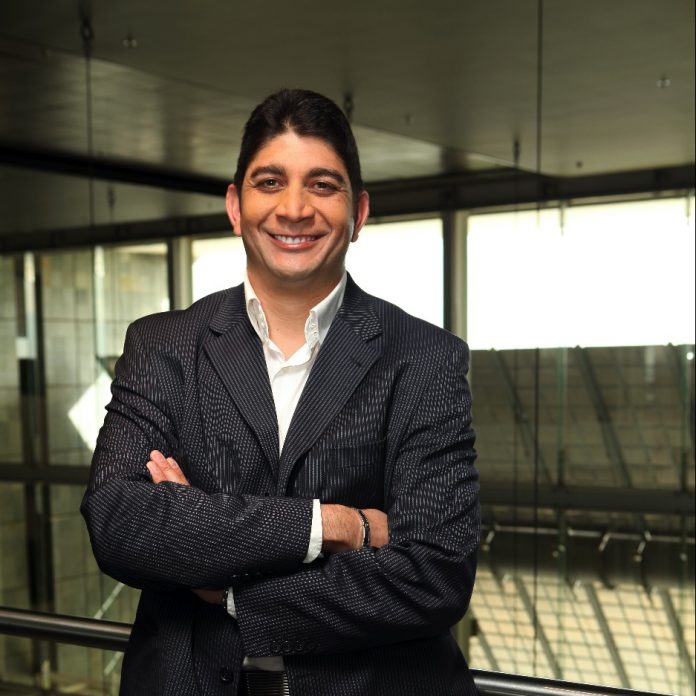 Vodacom SA has launched on Africa's first live 5G mobile network in three cities – Johannesburg, Pretoria and Cape Town – with further rollouts planned to other parts of South Africa. This network supports both mobile and fixed wireless services and is currently available on 20 live 5G sites, 18 of which are in Gauteng and 2 in Cape Town. Vodacom customers with 5G enabled devices, and within a 5G coverage area, are now able to access one of the fastest and most sophisticated network connections in Africa.
According to Vodacom, the deployment of 5G will help the cellular network manage the 40% increase in mobile network traffic and the 250% increase in fixed traffic experienced during the COVID-19 lockdown.
Shameel Joosub, Vodacom Group CEO, says: "Vodacom's 5G launch in South Africa comes at an important time as it will help us improve our network efficiency during the COVID-19 national state of disaster. During this difficult and unprecedented period, we are proud to offer world class network technology to South Africa, and all of its associated benefits, as we provide an essential service to keep the country connected. This is largely due to the allocation of temporary spectrum by ICASA which has already mitigated the network congestion we have experienced since the start of the lockdown period."
Vodacom said it expects to expand its initial 5G rollout as more smartphones, Wi-Fi and Fixed wireless access routers become available. The current 5G network equipment deployed also operates in the same frequency bands which are expected to be permanently assigned through an auction later in 2020. Existing 4G tariffs for mobile and fixed will initially apply to Vodacom's 5G service offering, with special 5G tariffs to be announced in due course.
Vodacom was the first network operator to launch a 5G commercial service in Africa in Lesotho in 2018 and was also first to bring 2G, 3G and 4G services to South Africa.
5G Devices
Vodacom is currently offering:
LG V50 5G smartphone
Nokia Fastmile 5G Gateway 1 router
Huawei 5G CPE PRO Fixed Wireless Access Router
The last two are intended for fixed wireless access while the LG smartphone is obviously for more.
5G Prices
Vodacom is offering two types of 5G plans: Mobile and 5G Home Broadband.
Mobile
When making use of Vodacom's 5G on a smartphone, the pricing is currently the same as the regular 4G/3G/2G network for data connectivity. This might change in future as Vodacom might come-up with separate pricing for 5G mobile data.
Fixed
The so-called Home Internet / Broadband makes use of bulky routers and is intended for home broadband use. Vodacom currently offers some 14 Home Broadband plans with pricing ranging from R1,199 to R1,799 with contract terms varying between 2 and 3 years. The prices also vary slightly according to the router used.
| Data Allowance | Nokia FastMile 5G Gateway 1 | Huawei 5G CPE Pro |
| --- | --- | --- |
| 200 GB & 200 GB | R999 PM x 36 | R1199 PM x 36 |
| 300 GB & 300 GB | R1099 PM x 36 | R1299 PM x 36 |
| 400 GB & 400 GB | R1299 PM x 36 | R1499 PM x 36 |
| 100 GB & 100 GB | R899 PM x 24 | R1199 PM x 24 |
| 200 GB & 200 GB | R1199 PM x 24 | R1499 PM x 24 |
| 300 GB & 300 GB | R1299 PM x 24 | R1599 PM x 24 |
| 400 GB & 400 GB | R1499 PM x 24 | R1799 PM x 24 |
Vodacom 5G Home Broadband pricing table with the lowest and highest pricing offers highlighted. The data allowance in the table are for "Anytime Data" and "Night Owl" data.
5G Coverage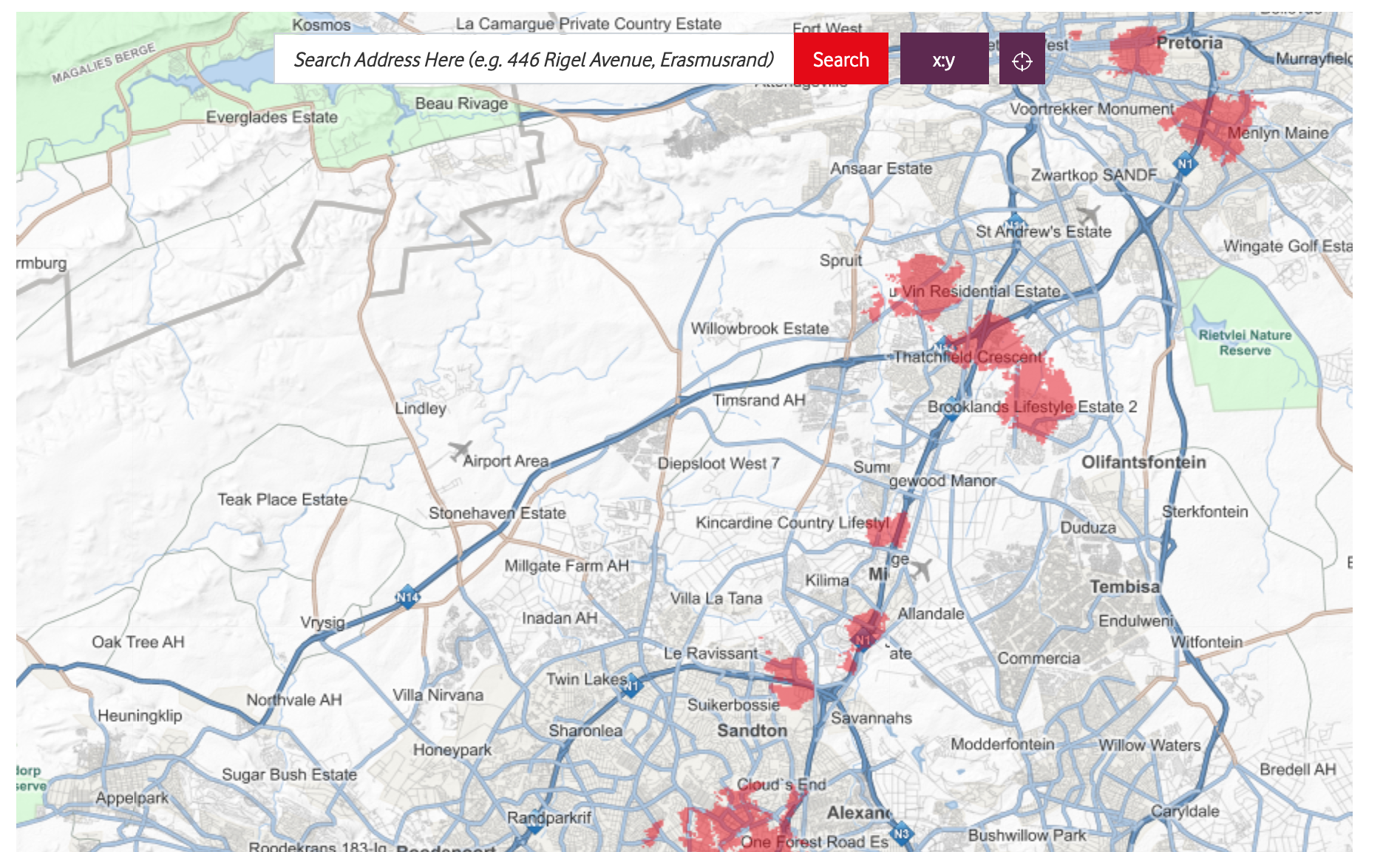 Vodacom 5G coverage is currently limited to parts of Johannesburg, Pretoria and Cape Town.
Pretoria / Centurion / Midrand
Hatfield
Hillcrest
Colbyn
Bryntirion
Hazelwood
Maroelana
Ashlea Gardens
Menlyn
Menlyn Maine
Waterkloof Park
Waterkloof Glen
Lynnwood Glen
Wierdapark
Celtisdal
Villa Rustico
Heuwelsig Estate
Raslouw Manor
Eldo View Estate
Wierda Crest Estate
Eco-Park Estate
Candlewoods Country Estate
Golden Fields Estate
Midstream Estate
Midfield Estate
Johannesburg
Carlswald North
The Quails
Periwinkle
Lifestyle Village
Waterfall Country
Sunninghill
Asmera Estate
Sandton Country Club Estate
Pine Park
Blairgowire
Cloud's End
Waterstone Estate
Strathavon
Aragon Estate
Somerset Estate
Bramley Park
Bramley
Raumarais Park
Savoy Estate
Waverley
Oaklands
Melrose Estate
Melrose North
Elton Hill
Kentview
Illovo
Inanda
One Forest Road Estate
Inanda
Sandown
Sandhurst Estate
Riepen Park
Cape Town
Century City
Acacia Park
Sanddrift
Summer Greens
Century View
While Vodacom's 5G coverage is presently very limited and the pricing not the cheapest, the cellular network is much likely to offer a more stable network as has always been their game.