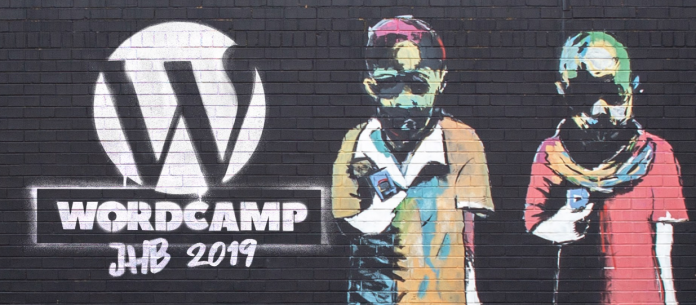 WordCamps are informal, community-organized events that are usually put together by the local WordPress community. It offers a platform for the community to participate, share ideas, and network.
WordCamp Johannesburg 2019 will be the fourth WordCamp that is hosted in the city of Johannesburg. It will take place on 3 and 4 October 2019 at The Focus Rooms of Core Shopping Centre in Sandton, Johannesburg.
The first day will have two streams of workshops with one being targeted at WordPress developers while the other targets WordPress end-users.
Thursday, October 3rd, 2019 Schedule
| | |
| --- | --- |
| Developers | Users |
| WordPress Plugin Development Best Practices | The 5 steps to setting up your online store |
| WordPress as a Backend | Design Thinking |
| Building static sites with content from WordPress | Frustrated? Get it automated |
| Extreme Makeover – The Homepage Edition | Optimising Pinterest and your WordPress website for traffic |
Friday, October 4th, 2019 Schedule
How to successfully run a product and platform company
Why we need more women in tech and what that means for work models and approaches
Tech-ing the leap
How I used WordPress to launch my side hustle
Photography and image best practices for successful websites
Taking the eCommerce plunge: my ups and downs as an entrepreneur
Importance of Journey Maps & Pain points
The Unmistakable Power Of Branding
Marketing the Unmarketable
Breaking the time barrier
Distributed Team Leadership – How we get things done
7 lessons I wish I knew before building my first online store
The scheduled speakers include:
Ruan Fourie
Hanna Partridge
Matty Cohen
Selina Bieber
Martin Pieterse
Shane Rielly
Arnold Blinn
Jonathan Bossenger
Clare Petra Matthes
Stefano Maruzzi
Seagyn Davis
Anchen Le Roux
A few tickets are still available for purchase at the time of publication.