Africa Magic Yoruba and Africa Magic Hausa launched today Monday 1st March 2010. However, this blog post would focus on the journey of how the Yoruba channel came to be.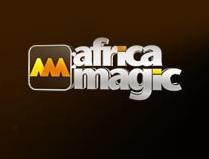 There is no doubt that the country Nigeria is a very important market for Multichoice. Being Africa's largest population and home to Nollywood, it not only offers most of the movies on Africa Magic, but also offers a ready consumer market for the direct-to-home digital satellite TV service called DStv.
Africa Magic had grown from a channel that only broadcasts for a few hours daily in 2005 to the 24-hour channels available today, in four favours:
Africa Magic – mainly broadcasts Nollywood movies and some general entertainment programmes, mostly Nigerian.
Africa Magis Plus – attempts to cater for East Africa, by offering movies & general entertainment from East African countries as well as from Ghana.
Africa Magic Hausa – movies and general entertainment in Hausa language.
Africa Magic Yoruba – movies and general entertainment in Yoruba language.
The two factors that must have brought about Africa Magic Yoruba would be demand and competition.
The Demand
Screening Yoruba movies has been a popular move for Multichoice, especially in Nigeria. Yoruba movies are screened on Africa Magic on weekends with at least two Yoruba movies screened on Saturdays and Sundays.
Multichoice soon started screening Yoruba movies on another of its channels Magic World, daily. Perhaps due to more demand, the pay TV provider has now created an entire channel focused on Yoruba programming.
The Competition
Competition exists for Multichoice, in Nigeria. HiTV and DaarSat are the leading competition. Both are indigenous Nigerian services focused on the Nigerian populace. In a bid to better meet the needs of their audience, both HiTV and DaarSat offer Yoruba channels.
HiTV offers Amuludun TV. From hitv.com.ng:
Nigeria's first satellite 24hours Yoruba Language general entertainment channel. Giving you a blend of the very best of Yoruba movies, music, talkshows and lots more!
DaarSat on the other hand, offers Faaji Television, a Yoruba lifestyle channel.
With the competition offering dedicated Yoruba programming channels respectively, it is only natural that Multichoice being the market leader is under pressure to do same.
In addition to the multiple of Yoruba programming, what makes the idea of a 24/7 Yoruba channel even more feasible is that Yoruba language is the native tongue of the approximately 60 million Yoruba people in West Africa. It is spoken, among other languages, in Nigeria, Benin, and Togo.
Africa Magic Hausa and Africa Magic Yoruba are available on channels 117 and 118 respectively.