I heard about Kwame Nkrumah-Acheampong for the first time a few years ago when he was being interviewed on Joy FM's Super Morning Show about his skiing efforts. It was an odd story and his dreams of setting-up artificial snow scapes in Ghana sounded unrealistic. I remember some listeners sending text messages that appeared to mock the idea of ski training in Ghana.
Kwame Nkrumah-Acheampong (born 19 December, 1974)  nicknamed "The Snow Leopard", is a Ghanaian skiier and is the first person from Ghana to take part in the Winter Olympics, at the 2010 Games held in Vancouver, Canada,  taking part in the slalom and giant slalom.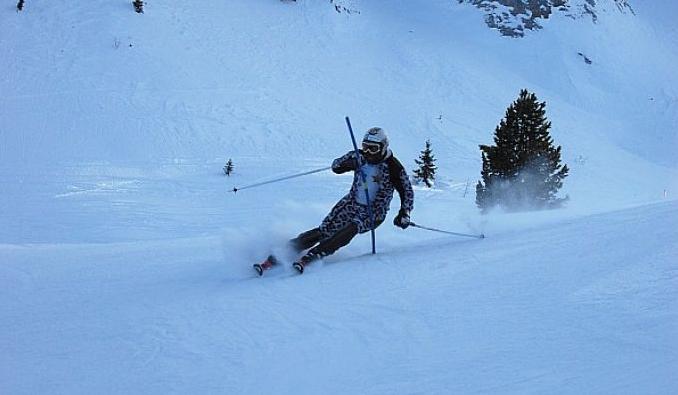 Kwame, first skied just over six years ago when he got a job as a receptionist at a snow centre in the UK.
Two years later he skied for the first time outdoors on a real mountain in Val D'Isere, France. His talent shone through in some indoor races and that natural skill subsequently took him to competing in FIS races in Europe and ultimately Olympic qualification.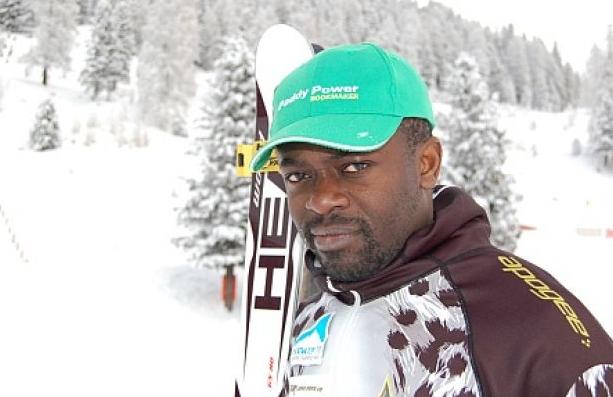 However, his quest for Olympic glory has been far from easy with limited funds and the nagging concern about the cost of actually competing at an Olympic games.
Considering his underdog status, he has gained a lot of international publicity. I have seen extensive coverage about him on CNN and CCTV9. What makes his story inspiring is that he grew up in Ghana, (spent years in Nigeria and Zambia too) where there is no snow and only started training about six years ago.
He competes tomorrow 27th February 2010 and needs all the support he can get: moral, financial and prayers.