America's Got Talent is a talent-hunt show in the United States of America, seeking to find the very best of raw showbiz talent in that country. It is open to people of all ages, and does not restrict what type of performance the contestants put up. As a result, it has featured singers, dancers, magicians, comedians and other performers. The $1 million grand price for the ultimate winner is more than enough motivation to see all kinds of acts: from the bizarre, scary, idiotic, desperate, annoying to the very exciting, breath-taking and ingenious.
The Judges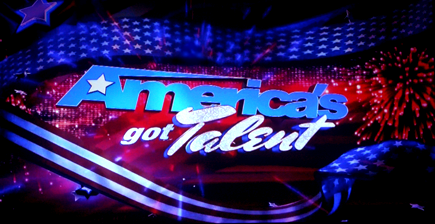 It helps to have a cynical British judge (Piers Morgan) who is very hard to impress for he brings an interesting twist to the show with his perspectives. A consoling & motivational Sharon Osbourne who is motherly and makes even the rejects feel better after the brash rejection from the two male judges. David Hasselhoff is more of your typical husky American male homo sapien. Not to forget the very responsive and sometimes very unforgiving audience.
The thrust of this post is the inspiration the show exudes. It tells a story of the ingenuity of everyday people, when they are given a chance to shine. It brings to fore, the fact that when well-motivated, people can get to the very heights of their potential by bringing out the hidden talents in them.
As a result of the varying acts, I sometimes imagine the performances we would witness if such a show was launched in Nigeria. A show where $1 million is the grand price, and people of all ages are invited to sing, dance, choreograph, just do anything to entertain an audience. The fireworks would be out of this world for in that country, there are millions of young, smart, talented people who have never had the chance to reach their potential.
The same thing generally applies to other parts of Africa. From Dakar to Dar Es Salaam, from Cape Town to Cairo, there are genuinely talented people of all ages waiting for their five minutes of chance.
Though I am very much aware of the several "reality shows" that have aired in/across African countries recently, none of them in my view, reaches the heights the America's Got Talent model gets to. I know of a few:
TV3 Mentor on TV3 Ghana
MTN Soccer Academy – now airs on several TV stations in Ghana & Nigeria
Stand Up Uganda – comedy show from Uganda, airs across Africa on DSTV
Naija Sings – airs across Africa on DSTV
and many more…
So, imagine: Africa's Got Talent. $1 million Grand Price. Just imagine it. Leave your thoughts in the comments area. 😉
Are you in Africa? America's Got Talent airs on MNET Series, Channel 110 on DSTV. Check their broadcast schedule for specific dates and time.