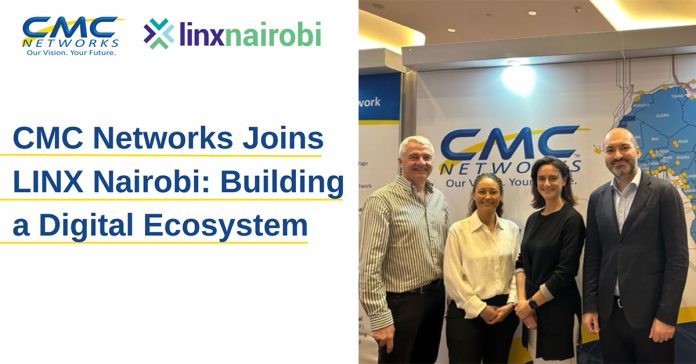 CMC Networks, a globally recognised Tier 1 telecommunications service provider, has unveiled plans to become a part of LINX Nairobi. This new hub, managed by the London Internet Exchange, aims to enhance internet connectivity across East Africa.
With a track record of facilitating digital transformation in some of the world's most challenging markets, CMC Networks already enjoys membership status and a reseller partnership with the London Internet Exchange (LINX). The recent decision to extend this relationship to LINX's inaugural African base was announced at the ITW Africa event in Nairobi.
Marisa Trisolino, CEO of CMC Networks, shared her thoughts on the development, emphasising the company's commitment to regional connectivity and innovation in Africa. She remarked, "Being a part of LINX's London network, we are thrilled to take a primary role at LINX Nairobi. This collaboration supports the vision of bolstering digital growth in East Africa."
Set to be available from both the new IXAfrica Data Centre and the Africa Data Centres NBO1 facility, the LINX Nairobi Internet Exchange Point (IXP) promises a comprehensive, interconnected platform. Here, networks can seamlessly exchange online traffic, which could lead to reduced latency and potentially more cost-effective data transfer solutions.
Nurani Nimpuno, who heads Global Engagement for LINX, expressed optimism about the upcoming ventures in Kenya, stating, "Our objective with LINX Nairobi is not just to introduce another digital platform, but to uplift and contribute positively to the existing digital landscape. With our expertise, we aim to back the anticipated growth in this area."
Echoing this sentiment, Marisa Trisolino added, "The decision to join LINX Nairobi resonates with our goal to offer top-tier connectivity solutions in Africa. Our role as Diamond Sponsors at ITW Africa underscores our dedication to fostering innovation and teamwork within the sector."