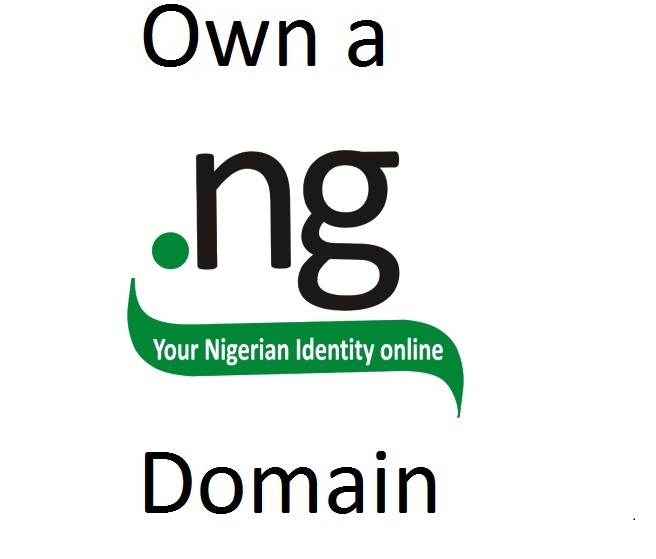 .NG is Nigeria's Country Code Top Level Domain Name (ccTLD). It is increasingly becoming popular in Nigeria for use in website and email addresses. As at August 2017, there are over 120,000 active .ng domain names in existence.
How to Register a .ng domain
To register a dot ng domain name, verify that your registrar is NiRA accredited. You can make the verification on NiRA's website. Having made the verification, the next step is to check the availability of the domain on their website. If it is available, you can proceed to read and sign the registrant agreement, register your domain name using their platform.
NiRA is the registry for .ng Internet Domain Names and maintains the database of names registered in the .ng country code Top Level Domain.
Noteworthy
With a TLD as .ng, Nigeria's country code assumes a global significance for many words by coupling of the TLD with any of the vowels of the English language. i.e. Fishi.ng, Samsu.ng
The uniqueness of the .ng ccTLD has seen firms like Google, Microsoft Domain Developers Fund taking up googli.ng; bi.ng; et cetera since the Second Level was opened up
Why you need the .ng domain
By owning a .ng domain, you are supporting the Nigerian Economy and providing jobs for local IT professionals.
It helps branding and geo-targeting of local content to the Nigerian market.
.NG  is the official ICANN approved ccTLD for Nigeria.
More domain names are available on the .ng ccTLD than on the gTLDs like .com, .org, since they have not been registered.
.ng domains are affordable. You can get one for as low as ₦11,000 (about $30) per year.
.ng domain classification
Here is a classification of some of the dot ng domain names and what they represent.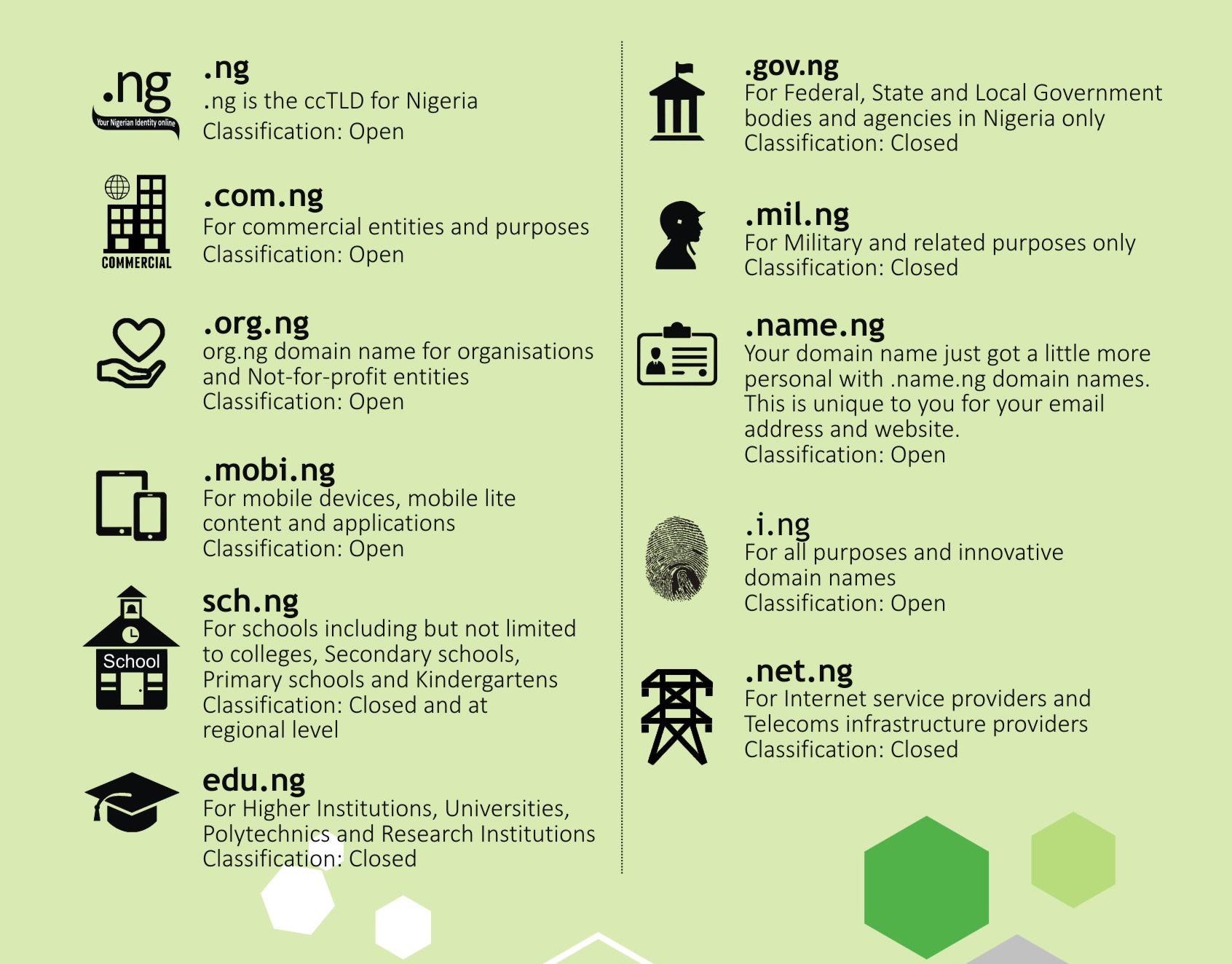 For various reasons, there has been a decline in the in the number of .ng domain registration being made, chief among them being "lack of awareness", where some businesses believe that registering on .ng tend to project their business as local while registering on a foreign managed domain means international outlook.
This notion must be corrected. Having gone through this write-up, you should be aware of the various benefits that accompany a .ng domain.
It is also possible to transfer existing .ng Domain Names form one hosting service to another.