I got the following message from a reader of this blog:
Good day Mr. Ajao.
I am a post graduate student at the university of Northampton, United kingdom, studying MA International Marketing Strategy. I am really proud as I see a Nigerian like you writing good articles on current issues on the internet. I have read about 4 of your articles and I must that I am very impressed. You are making us proud here in the United Kingdom.

After reading one of your articles I had the urge to write on how internet can be improved in the Nigerian economy. I have now decided to write on the challenges of online shopping in Nigeria. My objective is to propose ways in which most of our Nigerian companies and major retailers can engage in online shopping. As you rightly said in one of your articles online shopping has a lot of opportunities in Nigeria which can be carried out at minimal cost.

Sir, please can you take part in my topic "challenges of online shopping in Nigeria".

I will be very grateful to hear from you.
To address this issue, I would list some of the challenges to e-commerce in Nigeria.
A. Lack of Trust
Trust is a very rare commodity, especially in Nigeria. There are multitudes of stories about scams and betrayals. Since trust is in short supply, many find it impossible to sit behind a computer to buy online by sending money to a strange company or person.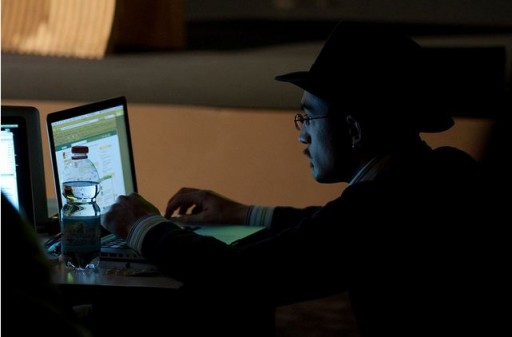 B. Credibility
This is still a human reason but is different from Trust because this reason hinges on the merchant.
How credible is the Nigerian e-commerce merchant? This is a hard question to tackle. While there are multitudes of genuine Nigerian merchants online today, some are reckless with customer service whilst others are deliberately out to fleece Nigerians, and have no intention of shipping the good nor delivering the service.
Poor customer service scenario:
A good friend of mine in Nigeria bought a textbook over the internet from a leading online book store. The textbook was delivered on schedule to her office via courier in a very attractive package that impressed me. With this experience, she ordered another textbook from the same store another time. The second time, the book was not delivered on schedule. Days turned into weeks and weeks into months. By the time the book was eventually delivered, she had lost faith in Nigerian e-commerce.
Scam scenario:
Some online stores appear with no intentions of shipping anything. The scam is to disappear after getting paid. There are too many complex examples of this.
C. Shipping/Delivery
NIPOST (postal) system is not as efficient as it can be, and courier services are not cheap. Would you buy a DVD online for N2,500 and have it shipped to you in Kaduna for N5,000? Unless it's a "How to make Millions of Naira from oil bunkering business" DVD, I am not sure many would be eager to spend that much on courier delivery. Thus, there is a question mark on timely delivery to every nook-and-cranny of Nigeria.
D. Online Payment
The Nigerian online payment systems that exist are not effective, for varying reasons. Examples:
Interswitch: their financial & technical requirements are too steep for most Nigerian sole entrepreneurs and small businesses. Despite forming the bulk of Nigerian online enterprises, this market segment steers clear of the 'almighty' Interswitch.
Etranzact: the grandfather of online payments in Nigeria – launched in 2003 – is still alive and kicking. The company is not exploring its full potential successfully, thus making it unattractive to most Nigerian e-commerce merchants.
ValuCard Nigeria: despite being Visa International's official acquirer in Nigeria, they are hardly visible in the e-commerce payment processing arena. They seem solely focused on being the power behind all Visa cards and Point Of Sale terminals issued by Nigerian banks.
There are a multitudes of smaller payment systems like CashEnvoy, dudupay, NetNaira, SurePay etc. Each of them is trying to fill the void, by catering specially to small business owners and entrepreneurs. Sadly, none of them seem to have the muscle to massively impact a big market like Nigeria. They have not gained widespread usage – yet.
One might then wonder, why are the merchants not using international payment processors?
Well, Nigeria-based merchants are not welcome on Paypal (the global leader in online payment) and most international credit card processors do not do business with anything that contains the word "Nigeria".
In summary, e-commerce despite its huge potential in Nigeria, seems stuck in the crawling phase.