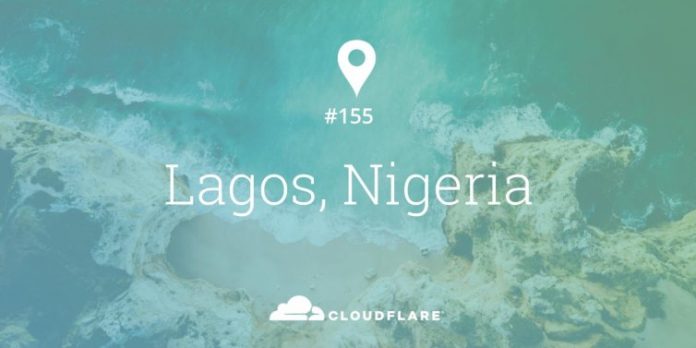 CloudFlare has extended its internet exchange (IXP) presence to Nigeria, by peering on both the Internet Exchange Point of Nigeria (IXPN) and the newly announced West African Internet Exchange (WAF-IX).
Cloudflare is an American company that offers content delivery network services, DDoS mitigation, Internet security and distributed domain name server services. Cloudflare's services sit between the visitor and the Cloudflare user's hosting provider, acting as a reverse proxy for websites.
The company is making use of the MDXI datacentre in the Lekki axis of the Lagos megalopolis. Lagos is CloudFlare's 155th city, among the others across the world.
CloudFlare's ASN is already one of the most peered in the world with its presence on almost 200 IXPs. In Africa, CloudFlare already peers openly on multiple IXPs across
Cairo, Egypt
Cape Town, South Africa
Djibouti, Djibouti
Durban, South Africa
Johannesburg, South Africa
Luanda, Angola
Mombasa, Kenya
Port Louis, Mauritius
The provider also announced plans to extend its IP presence into Ghana, Cote d'Ivoire and Senegal, in West Africa.