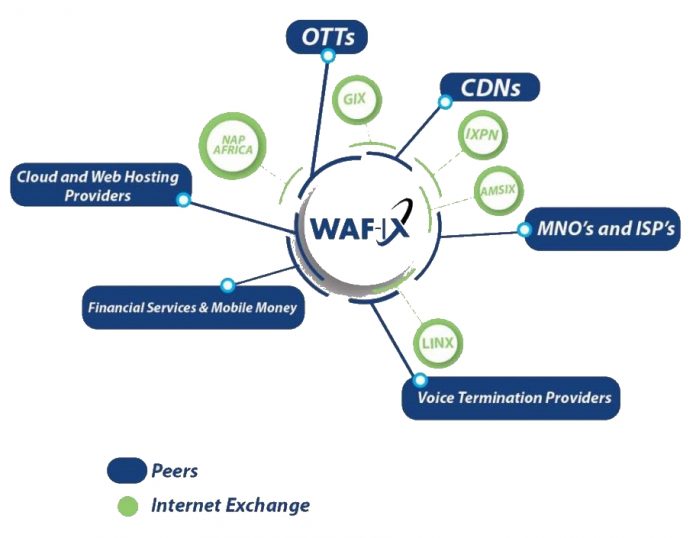 MDXI, and Asteroid have announced a partnership to launch a carrier-neutral Internet Exchange Point (IXP) for West Africa. The West African Internet Exchange (WAF-IX), is based on Asteroid's lightweight design and would be located in MDXI's Tier III Data Centre, in Lagos, Nigeria.
Outlining the three major objectives for WAF-IX as accessibility, lower costs and reduced latency for Internet users in West Africa, Product Manager, MDXI/Peering Coordinator, WAF-IX, Vremudia Oghene-Ruemu stressed that the new Internet Exchange would complement national IXPs, improve regional traffic and ultimately foster the attainment of the digital economy across West Africa.
According to Vremudia Oghene-Ruemu;
"Given the size of its markets and status as home to some of Africa's biggest economies, West Africa is uniquely positioned to scale up its digital transformation efforts via Internet traffic growth. The West African Internet Exchange, hosted within our globally certified Data Centre will significantly improve traffic exchange and localization within West Africa, with benefits of reduced latency, improved speed and better quality of service to end users. WAF-IX will enable more Africa-focused global and local carriers take advantage of the region's growing Internet penetration to enable services originating and terminating within the region".
The new IXP is promoted as being Neutral, with access to flexible and scalable connectivity available via 1G and 10G ports. It also features IPv4 and IPv6 connectivity and serves as an open platform for all peers with no restrictions.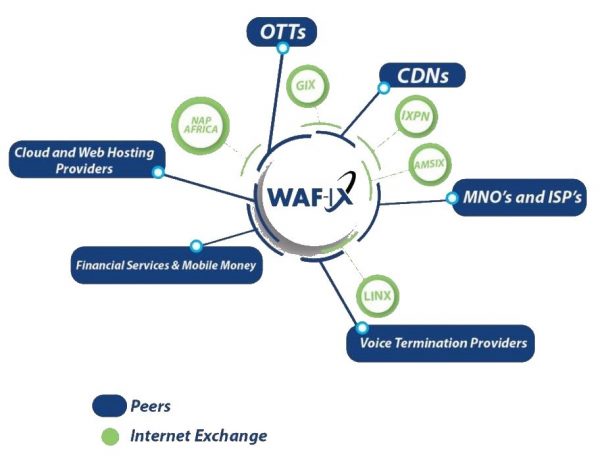 WAF-IX is already active and currently carries a traffic exchange between MainOne and the global CDN CloudFlare. WAF-IX currently operates out of Lagos, Nigeria and is poised to expand to Ghana, Ivory Coast and Senegal.
WAF-IX's launch brings increases the IXP footprint in Nigeria. The Internet Exchange Point of Nigeria (IXPN) currently maintains a presence across 3 datacentres in Lagos (including MDXI), with other Points of Presence in Kano, Abuja and Port Harcourt.