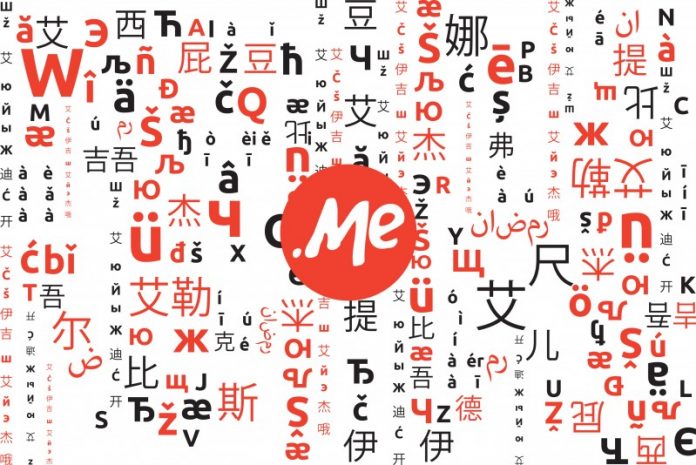 In celebration of the .ME domain extension's 10th year anniversary, the .ME Registry has announced the launch of a diverse range of IDN languages beginning today November 12th, 2018, at 09:00 UTC.
With this implementation, .ME will support all languages and scripts supported by the Registry backend provider, Afilias.
The Languages, and their respective Language Tags are:
Arabic, AR
Belarusian, BG
Bosnian, BS
Bulgarian, BE
Chinese (Traditional), ZH-TW
Chinese (Simplified), ZH-CN
Croatian, HR
Danish, DA
Finnish, FI
French, FR
German, DE
Hindi, HIN-DEVA
Hungarian, HU
Icelandic, IS
Italian, IT
Korean (Hangul), KO
Latvian, LV
Lithuanian, LT
Macedonian, MK
Montenegrin, ME
Polish, PL
Portuguese, PT
Russian, RU
Serbian, SR
Spanish, ES
Swedish, SV
Turkish, TR
Ukrainian, UK
All accredited .ME registrars will be able to register and support domains in this list of IDN languages. IDNs may be registered for 1-10 year terms on a First-Come-First-Served (FCFS) basis. Registration and renewal fees for IDN registrations will remain the same as the standard .ME domain registration fee.
Registrars do not need to undergo additional testing to offer .ME to their customers.
While .me is officially the ccTLD for the Republic of Montenegro, it is marketed to a global audience by doMEn d.o.o. – a Montenegro-based joint venture whose partners are Afilias, GoDaddy.com, and ME-net d.o.o.
.me is popular around the world with about 1 million registered domains presently.