DStv is offering a major boost to residents of Ghana, Nigeria, Tanzania and Kenya who might be interested in their DStv Mobile service. Before now, the DStv Mobile had been restricted to a few mobile phones – these phones have in-built circuitry that enables them to receive and decode DVB-H signals. DStv is now offering a new device called Drifta, that should increase patronage for DStv Mobile.
The DStv Drifta is essentially an adapter. It receives and decrypts the digital TV signals and then transfers the decoded signals to the compatible wifi device of your choice. It brings DStv Mobile to a much wider variety of mobile devices. The Drifta is a mobile TV decoder that receives DVB-H signal and converts it into Wi-Fi signal for Wi-Fi enabled viewing devices: laptops, PCs, tablets and smartphones. Of course, the Drifta must be within the DVB-H coverage area to work.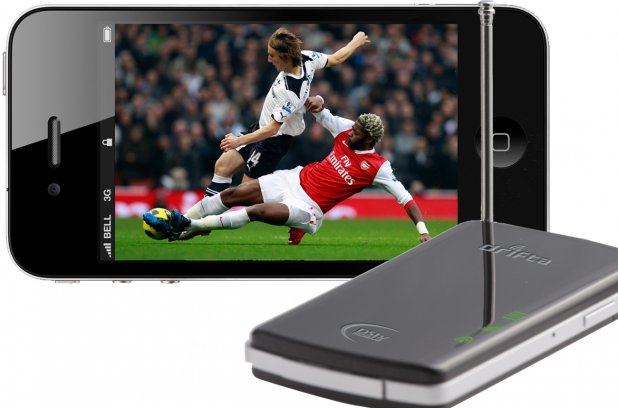 Currently, the device is compatible with the iPod Touch, iPhone, iPad and Windows desktop/notebook PCs. They feature:
Broadcast Mobile TV on your iPod Touch, iPhone, iPad and Windows PC
Connects to your device via Wi-Fi or USB
Access the Mobile TV guide
Small lightweight and ultra-portable
Rechargeable with up to three hours of viewing
DStv's Drifta decoder has been available to residents of South Africa for several months now and would be available to residents of Ghana, Nigeria, Tanzania and Kenya from 1st June 2011. DStv would probably follow the same South African model, offering the service for free to DStv Premium subscribers, and for a minimal monthly fee to others.