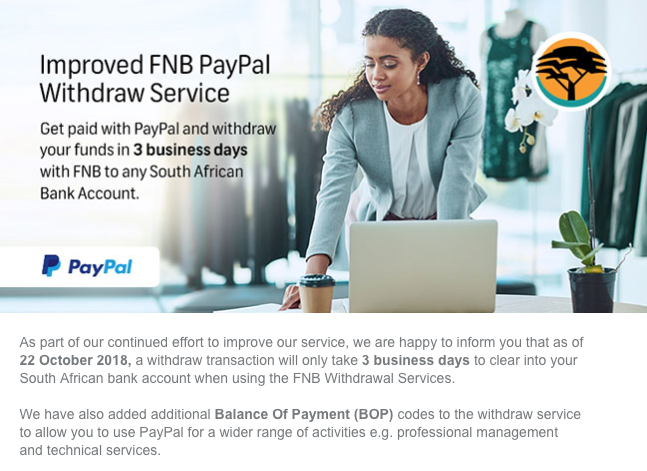 FNB has announced a reduction in the number of days it takes to withdraw funds from a South African Paypal account to a bank account in South Africa – to 3 business days.
Before now, the withdrawals took 5 to 8 business days to clear. The shorter withdrawal period should lead to an improved cash flow for merchants in South Africa accepting payments online via PayPal.
FNB serves as the exclusive banking partner to PayPal, in South Africa, and offers withdrawal to qualifying FNB accounts.
First National Bank (FNB) is one of South Africa's leading banks. It is a division of First Rand Limited, a large financial services conglomerate, which trades on the Johannesburg Securities Exchange, under the symbol: FSR.