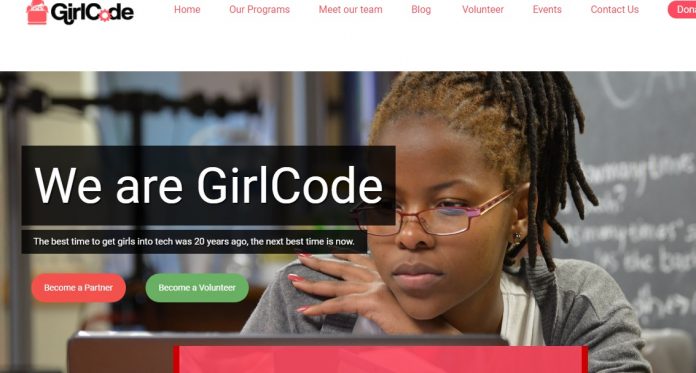 Girlcode, a social enterprise aimed at empowering young girls and women through technology, has announced the national winners of its 5th annual Hackathon. The grand prize-winning team, 'Lightbulb' from, Johannesburg, will be going to the Women in Tech conference in Amsterdam, sponsored by Cisco, as part of its Connected Women programme.
Known within the community as GirlCodeHack, this years' event took place in each of South Africa's three major cities simultaneously; Johannesburg, Cape Town and Durban, and hosted more than 140 girls across the three regions.
The objective of GirlCodeHack is to provide young girls, eager to join the software industry with an opportunity to develop some of the real-world skills they need to enter the business environment.
Each year, the hackathon has consistently reached more and more girls with the specific goal to provide a collaborative environment where participants can compete and network whilst developing their skills.
The event was opened on Saturday 04 August in Johannesburg by Minister Deputy Minister of Telecommunications and postal services, Stella Ndabeni-Abrahams, who expressed sincere appreciation of events and organisations like GirlCode who go out of their way to help address gender representation in the technology industry and help empower the youth through skills, "We need to work together to take advantage of the digital revolution," said Ndabeni-Abrahams.
The competition required the teams to build solutions that solve a United Nations Sustainable Development Goals. The girls are encouraged to use any platforms or technology to build their solutions.
Catch one of the #GirlCodeHack winners @Rochie_Saiint on @SAfmRadiolater today at 16:45, she will be talking about her experience at the hackathon and grand prize of going to Amsterdam women in tech conference thanks to @WeAreCisco pic.twitter.com/9gh9LqPgzX

— GirlCode👩💻 (@GirlCode_za) August 10, 2018
The national winners are:
The grand prize-winning team was Lightbulbs, a team from Johannesburg. Their winning project, a data accumulation solution, was an integrated device that assesses the soil in the garden/farm, the data is then shown on a website where the farmer can determine the course of action.
As winners of the grand prize, the team will be headed to the Women in Tech conference in Amsterdam on 28-29 November, sponsored by Cisco. They will also receive a Microsoft Technology Associate Certification Course sponsored by LGIT Smart Solutions.
Second Grand prize was awarded to the winning team from Cape Town, 'Scatterlings Of Africa', with their project: A web platform which allows consumers to donate food, buy local produce, donate food scraps for compost and volunteer at community kitchens to actively engage in reducing hunger. They were awarded an Amazon Echo sponsored by Amazon Web Services.
The third grand prize went to Durban who built a solution called Self-Educate, an Android app that provides girls in rural areas and townships with Tutorials on various modules and study materials in school. This team received Printers sponsored by Boxfusion.