Yeside is one of the few female entrepreneurs in Nigeria, who sell fashion items exclusively over the Internet. In this interview, she shares a bit about her background, tells us about yesidefashionstore.com and the future of the online store. She also shares a few tips that any discerning young entrepreneur would find useful. Yeside Fashion Stores is a subsidiary of ECHELONS LTD and is registered in Nigeria.
Oluniyi: Kindly introduce yourself to our audience.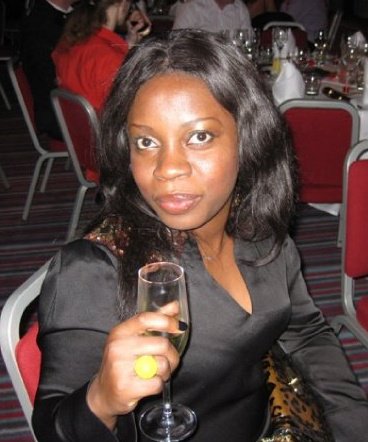 Yeside: My name is Yeside Asekun Martin and I co-run www.yesidefashionstore.com
Oluniyi: Were you doing anything before this trendy online shop? Any other business or employment?
Yeside: I was a student of mass communication at the prestigious Babcock University (in Nigeria) and always sold to my school mates items I bought from England whilst on holiday.
Oluniyi: Ok. In essence, your entrepreneurial activities during your school days have been expanded into what you have currently. That's good. Let's turn our focus to Yeside Fashion Store, for now. Is it only an online store or do you maintain a physical store?
Yeside: We are strictly an online store and intend to expand in future.
Oluniyi: When did yesidefashionstore.com start off and how has the experience been?
Yeside: We started off in 2008 officially as an online store and the experience has been a good one with a lot of trial & error and so much to learn. We have the most amazing customers who have been there for us. We are grateful for that.
Oluniyi: From your experience, do you think Nigerians are ready for e-commerce?
Yeside: Honestly, yes but it a learning process for all involved because there is no past study to read or learn from so you try something and if it works you fly with it if not you dump it.
Oluniyi: Quickly take us through the ordering process and how long between paying and actual delivery.
Yeside: The buyer adds the items they want to cart and place their order.  A Confirmation email is sent-out to the customer and payment is either by Interswitch online ATM payment, by bank deposit or by payment on delivery only within Lagos.
Oluniyi: Do you deliver outside Lagos?
Yeside: Yes we do we deliver to all states in Nigeria no matter how remote.
Oluniyi: What methods of delivery? NIPOST? DHL? And what's the typical duration of such delivery?
Yeside: We have our own courier method however, customers can give further instruction at the checkout if they prefer we use any of the above courier services.  Typical delivery duration is usually next day to  anywhere in Nigeria. We also have an 18 days duration for items on transit to Nigeria.
Oluniyi: What is your unique selling point? Why should women look in your direction instead of the big labels?
Yeside: We may be upcoming but we are actually a giant in what looks like a small package now. Our unique selling point is our great customer service and great prices for trendy items.
Oluniyi: Talking about trendy, can you educate us on some of your items? What types of products do you offer and what segment of the Nigerian society is your target?
Yeside: Our target market is the young upwardly mobile lady who loves to look good and has her own style. We stock trendy dresses, shoes, tops, blouses, bags, jewelry, sunglasses and much more.
Oluniyi: Any plans for the immediate future you can share with us?
Yeside: Our future plans is tied to the digital world's growth so I will say having a fully functional mobile store that can be used on Blackberry is our immediate growth plan.

Oluniyi: Where do you see Yeside Fashion Store in 5 years' time?
Yeside: We really just want to shape the future of yesidefashionstore.com through customer focus and like every other business we will benefit from that too. We are preparing ourselves for a continued growth over the next four to five years because we are a pureplay online retailer confident, robust and scalable. Information Technology systems are key to our growth.
Oluniyi: Let's dig Yeside the lady a bit more, before we wrap up. Why entrepreneurship when you could be hired by a leading media firm in Lagos and get famous through journalism? Why did you choose this path?
Yeside: I have always loved fashion and retail so I managed to blend the two together and I am absolutely grateful for this opportunity given to me by the Almighty.
Oluniyi: Can you give us a sentence or two about your business partner?
Yeside: My business partners are silent partners and I believe they trust in the team's ability to look out for the customer's best interest as this will eventually result in the company's growth.
Oluniyi: Nice. It has been an honour having you on this platform, Yeside and I wish you all the very best with the fashion store and future endeavours.
Yeside: Thank very much Oluniyi, it's been a very pleasant experience.
=========
Do well to shop with Yeside Fashion Store at www.yesidefashionstore.com and follow them on Twitter