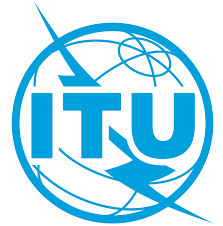 ITU Telecom World 2018 officially opened for business on 10 September, in Durban, South Africa. Welcoming delegates to the province of KwaZulu-Natal, Zikalala spoke about the importance of new technologies saying, "The digital age is shaping every facet of our life. It affects how we live, how we relate to each other and how the world functions as a global village."
Hosting the event will result in a number of legacy projects, he told delegates, creating a platform to coordinate policy development and strengthen the continent's digital entrepreneurship ecosystem.
Thanking the government of South Africa for hosting the event, Al Ruwais told delegates the event provides a global platform from which to push forward innovation in information and communication technology (ICT), "linking small and medium enterprises to governments and the private sector to achieve greater benefits for the peoples of the world." He also outlined plans for Saudi Arabia's multi-billion dollar Neom Smart City project.
Shuter highlighted the importance of affordability and partnerships to connect the unconnected saying, "We cannot tackle the challenge of bridging the digital divide without addressing barriers around coverage, affordability and access of handsets and services, and education of our users. This endeavour is too complex to be addressed solely by governments or just the operators or civil society. This needs to be a shared goal. We must all work together for connectivity."
"ITU Telecom World 2018 is a platform for everyone to forge new ICT partnerships," Zhao reminded delegates, urging them to "work together to ensure a smart and inclusive digital future for all – in Africa and in the rest of the world."
"ITU Telecom World provides a guide and in some ways a compass to the future," Ramaphosa told a packed auditorium. "The deliberations that take place here concern the economy and society of tomorrow that we are building today. What you are talking about here has a bearing on the future of our economies as well as the wellbeing of society and humanity."
The conference's Forum Summit on Digital Everyone was also held today, which convened high-level experts from public and private sectors as well as looking beyond connectivity, and was moderated by Euronews.
During the four-day event, ITU Telecom World Forum sessions will feature more than 150 speakers and delve into a timely set of topics including: connecting the unconnected; the future of telecommunications; wireless technologies for Africa; technological developments and impacts in 5G, Internet of Things and Artificial Intelligence; Smart Cities; digital literacy; supporting tech SME growth and more.
The ITU Telecom World Exhibition features over 250 exhibitors, sponsors and partners from more than 30 countries, and showcases innovative smart digital solutions, SMEs and technologies in fields such as e-health, e-agriculture, e-education, digital government services and digital finance.
The prestigious ITU Telecom World Awards, recognizing excellence and innovation in ICT solutions with social impact from SMEs and corporates alike, will also be held during the event. Winners will be announced on 13 September, at the event's closing.