Mobile Web East Africa takes place between 3rd and 4th February 2010 in Nairobi, Kenya. From the organizers: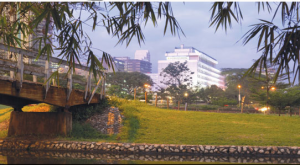 Following the unrivalled success of Mobile Web Africa, which was a true "sell-out" conference held in South Africa in October, Mobile Web East Africa is the next in a series of progressive and innovative events to focus on one of the most important technological advances of the 21st century.
Again utilising the exceptionally interactive roundtable format, Mobile Web East Africa promises to be one of the leading events of 2010 in Africa. It is through these roundtable interactions, panel discussions and presentations that the future development of the mobile internet, mobile applications and mobile ecosystem in the region will be discussed and mapped.
The only down side of the roundtable format is that it limits the number of attendees that can come – for Mobile Web East Africa the room is limited to just 120 people so to guarantee your place please register early!
THE KEY THEMES @ MOBILE WEB EAST AFRICA
Mobile Web East Africa will focus on a range of topics relating to the core areas in the development of the mobile ecosystem and how the potential of the mobile device can truly be realised.
These are probably easiest illustrated as a range of key questions as opposed to themes:
How will the industry evolve to a point where the vast majority of people have access to the mobile web and the content they want to view?
How will the industry fully exploit existing and future opportunities?
How can PC or mobile based developers and start-ups monetise their innovation and creativity to grow in to companies that will drive the expansion of the ecosystem?
How can Operators, Original Equipment Manufacturers, global associations and other mobile powerhouses assist their smaller partners?
How can societal and economic problems be tackled by the development of the capabilities of the mobile device?
What handsets, standards, networks and designs will allow consumers to successfully access the content and consume it?
How will the consumer be able to discover that content – through a Portal, Application, Browser, Search Engine, Advert, Social Network?
Through a series of presentations, extended panel discussions and networking opportunities these questions will be tackled.
You, alongside 120 of the individuals who are leading the development of the sector in East Africa, will make real progress towards discovering the answers.
Visit http://www.mobileeastafrica.com/ for more details.