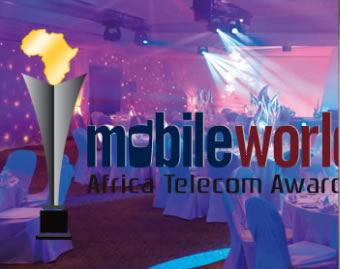 MobileWorld magazine, a leading telecommunications publication, which focuses on Africa, has announced plans to stage its first awards for the telecommunication industry in the continent.
According to a statement released by Instinct Media, publishers of MobileWorld magazine, the award ceremony is billed to hold in London, United Kingdom and will feature 19 categories covering various aspects of the telecommunications industry.
The Group Chief Executive Officer, Instinct Media, Mr. Akin Naphtal, said the award was aimed at recognizing the great strides made by individuals and firms in the continent that have helped fostered growth of the sector.
He added besides the recognition of the strides made in the continent in telecommunication development, the event would further expose the investment potential of the great continent so that development would continue to reach people everywhere in Africa.
The awards, among others, will recognise the best fixed line operator, Internet Service Provider, mobile operator and vendor of the year. Some other categories of award include African Regulator of the year, African Phone of the year and value added services company of the year.
Naphtal said the awards would also recognize contributions made by government at providing effective regulation in their various countries and would also feature regional performances among operators.
"We want to recognize and celebrate those who have contributed immensely to the growth of telecommunications in Africa. We see the telecommunications revolution happening in virtually all parts of the continent-Northern, Eastern, Southern and Western Africa – and want celebrate those that are behind this," Naphtal stated.
In addition to recognizing the primary services offered to users, Naphtal said the awards intended to also identify and reward the strides made by telecommunication companies in bringing about mobile money and electronic payment revolution in Africa and would therefore have a special category for this.
He noted that telecommunications growth had become the cornerstone upon which many other sectors have derived their development.
Instinct media said the ceremony itself promises to be a world class event that would have strong African presence of Africans both within the continent and the diaspora
The firm added that nomination had started already and that it would soon unveil those in contention in the various categories.