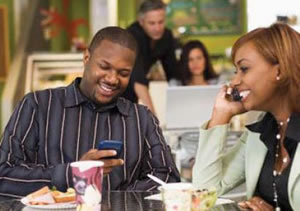 Ghana's leading telecommunications provider, MTN, has successfully launched MTN Mobile Money in partnership with 9 banks ahead of its competitors to allow Ghanaians to perform a range of basic financial transactions using their handsets.
Subscribers can reap the benefits of this service without the need to open or have a bank account.
The service, which was launched at the International Conference Centre in Accra, will allow subscribers to have access to money beyond banking hours or at anytime.
MTN Mobile Money gives cash management freedom to subscribers in line with MTN's pay off line: 'everywhere you go' for as long as users can access MTN's network.
This service which will also be available on the Internet will enable users to save time for other activities.
Mr. Brett Goschen, MTN Ghana CEO, said "the introduction of MTN Mobile Money which is convenient, accessible, safe and easy demonstrates the company's commitment to bring world class mobile services to subscribers in all parts of the country." The Mobile Money platform allows non MTN customers (even those who do not have a cell phone) to transfer or receive money by using the services of the Authorised MTN Mobile Money Merchants. The secured system and processes conforms to best practices in the industry and highly regulated by relevant authorities."
With this innovative product, subscribers would enjoy the convenience of easily transacting from the comfort of their homes or offices at any time of the day, instantly.
* CAL Bank, Ecobank, Fidelity Bank, GTBank, Intercontinental Bank, Merchant Bank, UBA, Stanbic, Zenith Bank