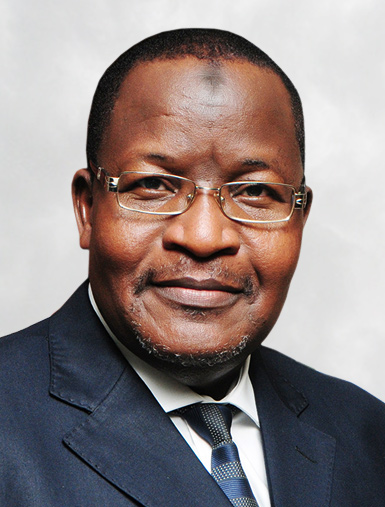 Stakeholders in the telecommunications sector on Tuesday in Abuja held a one-day stakeholders forum to brainstorm on Nigeria's readiness for 5G and High Altitude Platform Station (HAPS) technology. The forum was organized by the Nigerian Communications Commission (NCC)
In his presentation, Prof. Umar Danbatta, the Executive-Vice Chairman NCC said the forum was to bring stakeholders in the telecom sector together to develop a regulatory framework in preparation for 5G and HAPS technologies.
Danbatta, who was represented by Mr Austine Nwaulune, Director, Spectrum Administration, NCC, said that although the 5G framework is still being defined by the International Telecommunication Union (ITU), there is the need to prepare toward a massive deployment of an infrastructure tailored to support the technology.
He said the commission had identified some potential frequency bands that might be harmonized for 5G deployment and therefore suspended the licensing of those frequencies. Active mobile lines increase to 162m in September – NCC Danbatta stressed that this step would ensure that Nigeria was not caught unawares when those frequency bands were harmonized by standardization bodies, key among these are 26GHz, 38GHz and 42 GHz, bands.
"HAPS is one of the emerging technologies developed to complement capacity expansion efforts to improve broadband access to both served and underserved areas, "The technology is unique and promising, it is scalable and customizable, and therefore often equipped with mission-dependent payloads, which are intended to act as fixed stations, delivering services such as high-capacity wide area coverage broadband.
"Relay stations, remote sensing, weather observations, navigation, digital TV, within the earth atmosphere, HAPS are also known to be low cost at its implementation and are expected to be the next big infrastructure for wireless communications.'' He said that it supports rapid roll-out and had the ability to serve many users, using considerably fewer communications infrastructure being its key advantage as a wireless communication platform.
Danbatta said there was, therefore, the need for strategic government policies, robust frameworks and required infrastructure which was the reason for the forum. In his capacity, Nwaulune said the technological evolution toward 5G and the role of HAPS to increase broadband penetration in Nigeria 5G networks are the next generation of connectivity in the telecommunications industry.
"What we are doing is to bring together stakeholders, people who are involved in one way or the other in 5G technology delivery and the regulatory conditions to discuss with them, rub minds and to guide us in taking further regulatory actions.
"There is progression, 5G is not about today, there are still trial networks going on around the world, this is just to position people to know that there is something coming in the very near future.