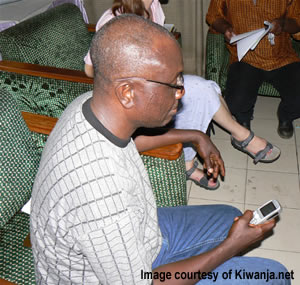 In June 2005, Mobile Africa published an article in which Mr. Tayo Ajakaye raised issues (and some very valid ones too) about the quality of value added services being provided by GSM network operators (see: Value Added Services: Who Uses Them?
I followed that article with a rejoinder, RE: Value Added Services: Who Uses Them?, in which I faulted Mr. Ajakaiye's argument, though I agreed with him that quality of service needed (and gasp – still needs) improvement.
Who uses value added services? Let's look at two popular ones: Mobile Internet and SMS.
Mobile Internet
Let's take WAP (mobile internet): Opera's State of the Mobile Web report for 2008 says that Nigeria was the 2nd fastest growing mobile internet community in the period under review (with 1854% growth), and is currently globally number 12 on the mobile internet usage scale.
An incredibly large number of Nigerians must be using value added services. As far back as 2006, the BBC had reported that in July of that year, 61% of its international traffic from mobile devices (a whopping 13.2 million page views in one month alone) was from Nigeria.
SMS
Let's not go there. The SMS market is so rich today that there's no point flogging the statistics. TV reality shows run interactive SMS campaigns, businesses and non-profit organisations use SMS notifications to reach their target audiences, and there are already interactive SMS applications deployed for instance in banking, financial, and web hosting services.
An incredibly huge amount of Nigerians have been using value added services for years.
Are these services perfect yet? Dream on. It is a long road ahead, but warts and all, value added services by GSM (and CDMA) operators have made a huge difference in the Nigeria before GSM and Nigeria after GSM.
Mobile value added services are here to stay.