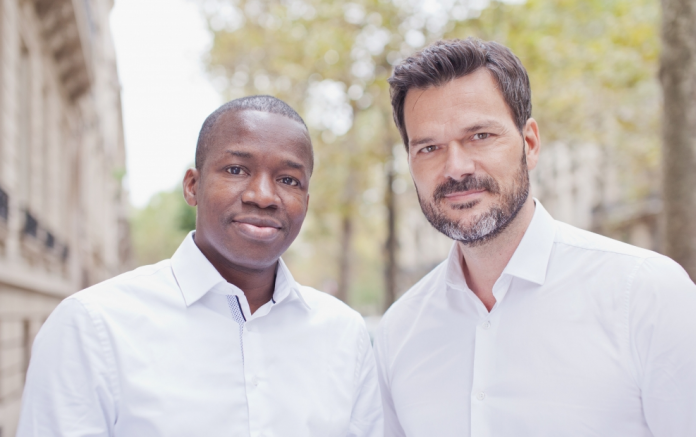 Partech announces the final closing of its Partech Africa fund at €125 M ($143 M) above its hard cap and establishes East Africa presence.
The Partech Africa Fund achieves a final closing at €125M, more than double the size of its first closing a year ago at €57M ($70M). Backed by a unique set of financial institutions, major corporate partners and successful entrepreneurs, Partech Africa sets out with the largest VC fund dedicated to technology startups in Africa. Partech is also proud to announce its presence in East Africa with Ceasar Nyagah joining the team as Investment Officer based in Nairobi, Kenya.
Rallying major financial institutions and high-value corporates partners from all over the globe.
Partech Africa has gained support from more than 40 different investors across the spectrum and from all over the globe.
All the major financial institutions driving investment in Africa back the fund: joining the European Investment Bank (EIB), IFC, member of the World Bank Group and Averroès Finance III (fund of funds managed by Bpifrance and co-sponsored with Proparco), Partech Africa now also counts on KfW, the German Development Bank (on behalf of BMZ, the German Ministry of Economic Cooperation and Development), FMO, the Dutch Development Bank and the African Development Bank Group.
On the corporate side, Partech Africa was backed from the start by major global mobile operator Orange and leading emerging market actors such as Edenred and JCDecaux Holding. These pioneering investors have been joined by top tier global players such as Bertelsmann and L'Oréal as well as successful African champions such as Axian Group, TEXAF.
Partech Africa will also leverage the experience of 25+ successful entrepreneurs who have committed to support through the fund a new generation of game changers.
A major African player
With this final closing, Partech Africa confirms its position as a major go-to platform for tech financing on the continent, with a strong capability to leverage much more capital thanks to its partners.
The fund is positioned for series A and B financing rounds in startups which are changing the way technology is used in education, mobility, finance, delivery, energy, etc. It has already made two investments in 2018: TradeDepot, in Nigeria, and Yoco, in South Africa, and is expected to close even more deals in 2019.
"We are really proud to see major global investors rally around our vision and ambition to support extraordinary entrepreneurs building digital champions for Africa and emerging markets" said Cyril Collon, General Partner at Partech. "Our first investments in Yoco and TradeDepot provide strong showcases of how these champions can transform whole sectors such as retail and payments in this region".
A growing team of experts
Partech Africa has also expanded its team with two investment officers joining General Partners Cyril Collon and Tidjane Dème.
Matthieu Marchand, previously working for the Partech Growth Fund joined the African team as Investment Officer in 2018. More recently, in January 2019, Ceasar Nyagah joined as Investment Officer. While the rest of the team is based in Dakar, Senegal, Ceasar Nyagah is based in Nairobi, Kenya. Ceasar will help boost the activity of the fund in East Africa.
The team will also be reinforced by a business development officer, to boost the exposition of African startups to European and US markets and enable commercial contracts and long-term strategic partnerships.
"This is a pioneering work in Africa and we are very excited to onboard key talents such as Matthieu and Ceasar and work hard with them to set the standards for a new generation of Africa-based investors" commented Tidjane Deme. "After launching the Dakar office last year, it is also key for us to set now a base in East Africa with a Nairobi office", explains Tidjane Dème, General Partner at Partech.
About Ceasar Nyagah
Ceasar Nyagah is an Investment Officer at Partech's Africa Fund. He joined in January 2019.
Prior to joining Partech, Ceasar spent five years as an Investment Manager in Fanisi Capital, an East Africa focused Private Equity Fund. Prior to that he worked as a Business Analyst at Seven Seas Technologies Group and a sell side M&A consultant at Nautilus Capital. He is a chartered accountant and a fellow of the Association of Chartered Certified Accountants, ACCA. He holds a Bsc. in Applied Accounting from Oxford Brookes University. He is also a Global Shaper, the youngest community of the World Economic Forum, based in the Nairobi Hub.
Ceasar grew up in Nairobi, Kenya and is passionate about increasing the survivability of youth enterprises as he believes this can help reduce unemployment among Africa's youth population.
About Partech
Partech is a global investment firm with offices in San Francisco, Paris, Berlin and Dakar. We bring together capital, operational experience and strategic support for entrepreneurs at seed, venture and growth stages across multiple continents, with over $1.2B investment capacity. Investments range from $200K to $50M in a wide range of technologies and businesses for enterprises and consumers, from software, digital brands and services, to hardware and deep tech across all major industries. Companies backed by Partech have completed more than 20 initial public offerings and more than 50 strategic exits above $100M.