The big P of e-commerce now offers more service to residents of Kenya. Paypal users in Kenya can now receive money via PayPal, and withdraw same to a US bank account if they have one. Though users in Kenya cannot yet withdraw to a local bank account, the ability to receive Paypal funds is a huge leap that would empower e-commerce merchants in the East African country.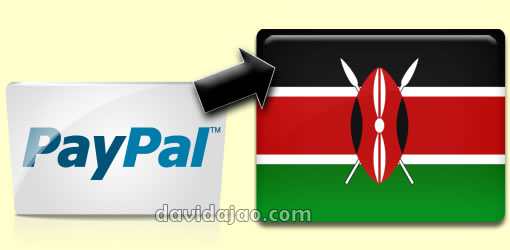 Paypal's entry into Africa has been been very slow and seemingly half-hearted. It took the launch of Google Checkout for Paypal to open-up to some more African countries, albeit limiting them to sending funds only. In the 4th quarter of 2006, PayPal added Botswana, Cape Verde, Namibia, Togo and Tunisia to its network, in addition to South Africa which had hitherto been the lone African country. In 2007, Paypal suddenly allowed sign-ups from virtually every African country: Algeria, Angola, Benin Republic, Burkina Faso, Burundi, Chad, Democratic Republic of Congo, Republic of Congo, Djibouti, Eritrea, Ethiopia, Gabon Republic, Gambia, Guinea, Guinea-Bissau, Kenya, Lesotho, Madagascar, Malawi, Mali, Mauritania, Mauritius, Morocco, Mozambique, Niger, Rwanda, Sao Tome and Principe, Senegal, Seychelles, Sierra Leone, Somalia, Swaziland, Tanzania, Uganda, and Zambia. (Though Paypal offered service to several other countries globally, I choose to list only the African countries). Notably, missing among the African countries are Egypt, Ghana and Nigeria.
In March 2010, PayPal suddenly announced its readiness to allow its users in South Africa to receive funds:
Today, we announced an agreement with First National Bank (FNB) that will allow merchants in South Africa to accept PayPal payments – opening their businesses to our global customer base of 81 million active accounts in 190 markets.

Everyone from travel companies booking safaris to merchants selling goods around the world can now accept PayPal and withdraw the money easily to their FNB bank accounts. Just as the world's spotlight focuses on South Africa for the World Cup in June!

South Africans can also top up their PayPal accounts from their FNB bank accounts. PayPal funds can then be used to shop online with PayPal's merchants around the globe.
Kenya is only the second country in Africa to be able to receive funds via PayPal. Though there has been no official announcement from PayPal about this development, it is expected that this new move would increase the volume of e-commerce in Kenya. Already, Kenya is globally recognized as a shining example of m-commerce, due to the proliferation of mobile money services in Kenya, with mPesa being the pioneer and dominant player. One expects that allowing users to withdraw their funds to a Kenyan bank would give even more meaning to the service.
About Paypal in Egypt, Ghana and Nigeria, time would tell.