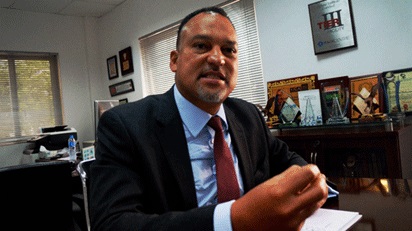 Data Centre operator, Rack Centre, has been named the winner in the Best Data Centre Innovation category of this year's Capacity Europe 2018 Global Carrier Awards in London.
Rosalind Irving, CEO of Capacity Media, said the award "underscores the high benchmark Rack Centre has achieved since its launch as it has truly set the pace, raised the bar in its region, and has operated with 100 per cent efficiency"
In the past 14 years, the Capacity Media Global Carrier Awards, celebrating innovation, and excellence, has become a highly regarded global award event in the wholesale telecoms and technology calendar.
The award has over the years provided an avenue to reward genuine innovation and service excellence reflecting the continuing evolution of international carriers. Winners of the awards were chosen by a judging panel of industry experts and senior team members of Capacity Media, and all submissions were assessed using an incisive points system to allow a further depth of analysis and rigour.
The 2018 award was presented by Mr Ed Stafford, the world record-breaking polar explorer, a Guinness World record holder.
Speaking of the 2018 the award, Jason McGee-Abe, the Capacity Media Editor in Chief and Head Judge, said" we have seen a number of key innovations and developments in the wholesale market and so it was great to take the time to celebrate the exciting companies, projects and partnership in today's dynamic wholesale carrier industry" NSE wins 'Best Use of Technology for Efficiency' award
Commenting on the prestigious win, Ayotunde Coker, Rack Centre, Managing  Director said "we are truly honoured with this recognition of excellence and innovation on the world stage, a testament to the sustained world-class quality and innovation delivered by Rack Centre, anchored in Nigeria.
"Rack Centre was recognised in the company of some of the leading players in the world and we are proud to be representing Nigeria and West Africa at the global stage.  Businesses hosting at Rack Centre know they are in the company of global standards of quality and innovation. Rack Centre is proudly Nigerian, truly Africa with global recognition".