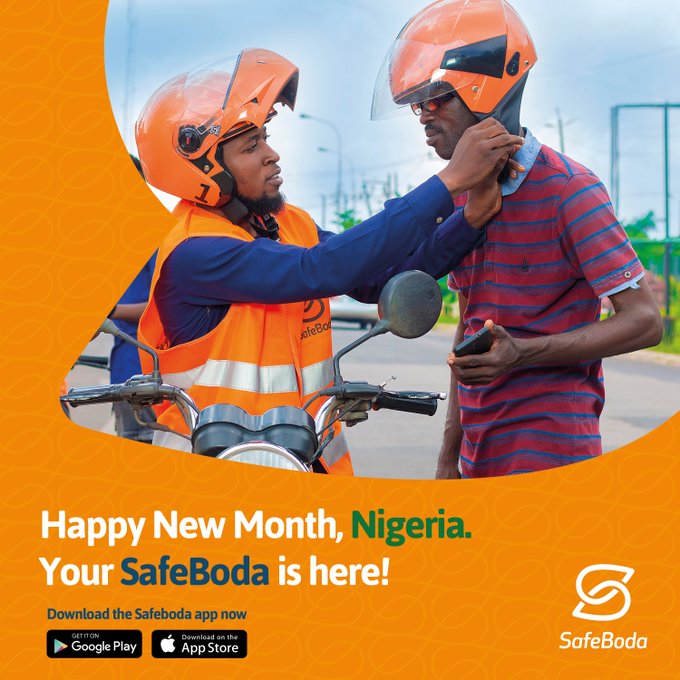 SafeBoda, a popular ride-hailing platform founded in East Africa has launched in Nigeria, a year after it launched in Nairobi, Kenya, its second country after Uganda where it has been based for the last four years.
Founded in November 2014 in Kampala by Alastair Sussock, Ricky Thompson, Maxime Dieudonne and Clarisse Iribagiza SafeBoda will compete with Nigeria's Max, GoKada, ORide, among others in Africa's biggest consumer market.
Available on both Android or iOS apps, SafeBoda allows users to hail SafeBoda drivers to pick up passengers or courier via smartphone apps securely. The firm says it has vetted and trained its drivers to provide a safe and secure means of transport to people's homes and places of work in a move to help reduce road accidents, curb casualties, deaths, and the costs of footing expensive hospital bills.
Starting in Kampala, SafeBoda is looking to bring sanity to roads in Africa by training riders who are increasingly becoming more and more unpopular on our roads in several cities in Africa. The launch in Nigeria was its next natural move for its pan-African expansion.
SafeBoda trains the riders on road safety, bike repair and maintenance, basic first aid and customer service. SafeBoda gives its riders two helmets for both the passenger and rider and a reflective jacket embedded with the rider's name for the safety of the passengers.
The aggregator model working for SafeBoda in East Africa is the simpler one to go with as it requires less capital compared to the lease-to-won model which is more capital intensive and time-consuming even though it gives the company more control.