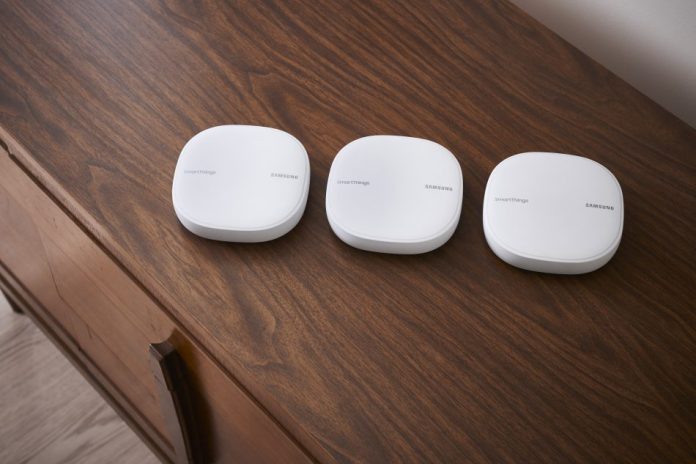 Samsung has launched a new mesh Wi-Fi system with a built-in SmartThings Hub. The SmartThings Wi-Fi mesh network system also features AI-based mesh Wi-Fi technology from Plume, which delivers "an intelligently optimised home network".
"As more people embrace a connected lifestyle, we're focused on creating the best experiences so they can get more out of their smart home," said SK Kim, Senior Director, IoT Product Marketing at Samsung Electronics. "SmartThings Wifi is an intelligent solution that adapts to the many devices in the home, with mesh capability to eliminate coverage gaps plus a built-in SmartThings Hub to easily monitor and control hundreds of compatible smart products."
Samsung partnered with Plume to integrate its AI-based mesh Wi-Fi optimization into SmartThings Wifi. The Plume platform adapts to internet usage in the home and intelligently allocates bandwidth, mitigates interference, and delivers maximum Wi-Fi capacity across the home, accounting for every connected device and selecting the optimal band and frequency channel so users can get the fastest speed possible.
Plume's technology can optimize a home network across multiple devices so parents working from laptops can download files while kids stream TV and gamers experience speed and reliability even when others are on the network. Now, Wi-Fi goes where the need is instead of the other way around. Users can also set parental controls to manage screen time and set-up special logins and passwords for guests using the Plume HomePass® feature.
"Integrating our adaptive home Wi-Fi technology and a rich set of consumer features into SmartThings' large, open ecosystem truly elevates the smart home experience," said Fahri Diner, co-founder and CEO, Plume. "Samsung gives you myriad devices to consume content and connect, and Plume ensures that your Wi-Fi network delivers a superior user experience to all of those devices."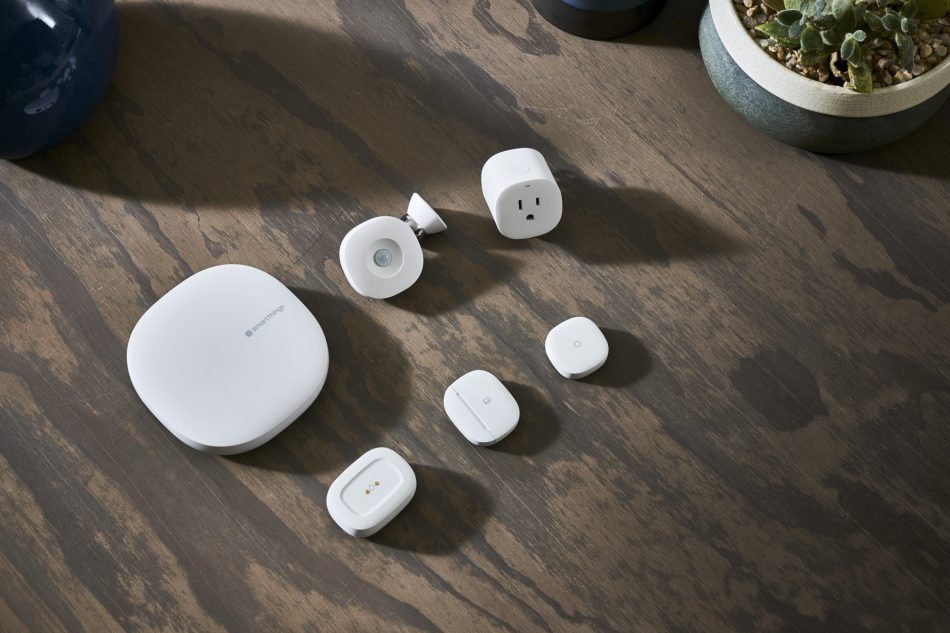 SmartThings Wi-Fi works as a SmartThings Hub to serve as the "brain" of the smart home. Samsung's open SmartThings ecosystem makes it easy to automate and manage the smart home with one hub and the SmartThings app. Compatible with hundreds of third-party devices and services, SmartThings enables users to expand their smart home with lights, door locks, cameras, voice assistants, thermostats and more. SmartThings Wifi delivers a simple, convenient 2-in-1 solution, offering whole-home automation out of the box.