15/09/2014, London, Nairobi – Venture capital firm TLcom Capital (TLcom) today announced the sale of virtual identity solutions provider for mobile operators Movirtu to global mobile communications leader Blackberry, in TLcom's second profitable exit in Africa this year.
The sale sees TLcom achieve a cash on cash return in excess of two times its initial investment in Movirtu made in 2010, which made TLcom the lead investor and saw the venture capital firm take on a key role in supporting Movirtu in transitioning from idea to mobile identity leader.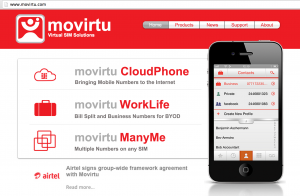 TLcom has supported Movirtu in gaining commercial traction, notably with Airtel and other leading mobile operators in Sub-Saharan Africa as well as in other developing and developed markets; with Movirtu benefitting from the financial and strategic resources provided by TLcom in leveraging the full potential of its technology to tap into the fast growth bring-your-own-device (BYOD) mobile operator market on a global basis.
"The Movirtu exit validates TLcom's belief that relevant venture backed technology and innovation can accelerate inclusive access to basic services in Africa and other developing markets, while attracting the strategic interest of global technology leaders and achieving profitable investment returns," said Maurizio Caio, Managing Partner, TLcom Capital LLP.
"We look forward to completing more profitable exits from our current portfolio and to further explore Africa related opportunities associated with technology and innovation for value generation."
The transaction, of which terms are not disclosed, comes only months after TLcom exited another key asset in its Sub-Saharan African portfolio, achieving a cash on cash return in excess of three times its initial investment in mobile marketing company, Upstream, which was acquired by private equity group Actis. Terms were not disclosed.
TLcom was lead investor in Upstream, providing equity capital as well as strategic leadership to position the company for value generation.
Today's exit alongside the recent Upstream exit have allowed TLcom to return in excess of 50 per cent of their current fund to its investors.
Following from the successful exits already achieved so far this year, TLcom is in the process of raising its next fund, the Technology and Innovation for Developing Economies (TIDE) Africa Fund, focusing on fast growth scalable companies leveraging largely existing technologies and innovative business models.