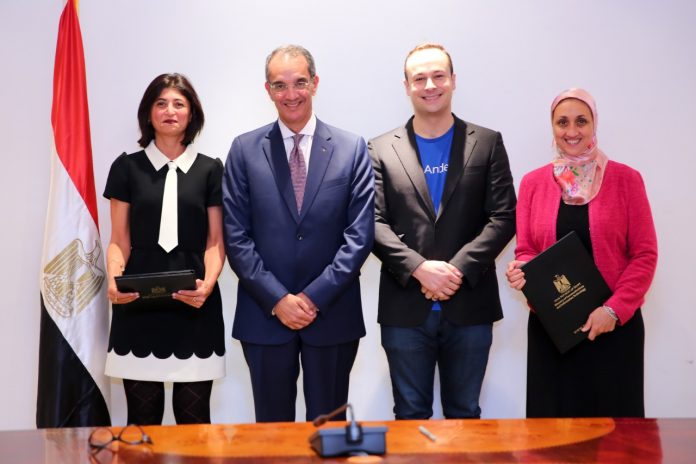 Global technology firm, Andela has launched its fully remote centre in Egypt on Tuesday, the company said in a statement.
Its launch in Egypt is in partnership with the Information Technology Industry Development Agency (ITIDA). ITIDA is a public-private partnership between the Egyptian Ministry of Communications and the private sector dedicated to developing IT in Egypt.
The partnership between ITIDA and Andela will help Egypt's ICT strategy as the country moves to attract investment from ICT services and boost ICT export. Last year, Andela put out a call for senior developers in Cairo.
Andela co-founder, Jeremy Johnson said the country's strides in the ICT sector was one of the key reasons for entering Egypt.
"Andela builds world-class engineering teams, and we are excited to be enhancing our talent pool as we expand into Egypt. We've been impressed by the incredible engineering talent we've seen so far across the country, and we're excited to help raise the profile of Egypt's tech ecosystem on the global stage."
Engineer Hala El Gohary, ITIDA CEO said: "We are pleased to be working closely with Andela to continue to invest in Africa's most talented software developers. So, we are happy with the company's decision to invest in Egypt where it gets access to a rich talent pool and enjoys geographic proximity to international markets that perfectly fits the engineering-as-a-service business and would further boost the company's growth."
Andela had one year to hire senior developers and these developers will have the chance to work with some of the world's leading technology companies without leaving Egypt.
Andela's hiring of only senior developers in Egypt remains in line with the company's recent decision to change the focus of its business from hiring and training junior developers. Citing a shift in demand, the company now focuses on supplying experienced developers to its customers.
The company hires an estimated 1,200 software engineers and has distributed teams across Rwanda, Nigeria as well as Uganda and Kenya.