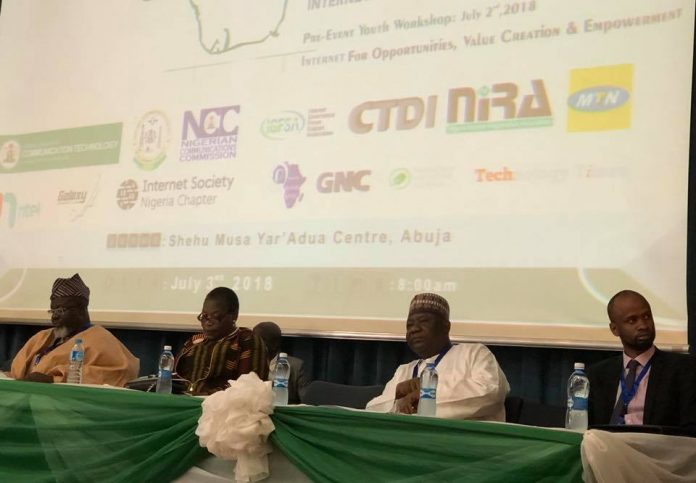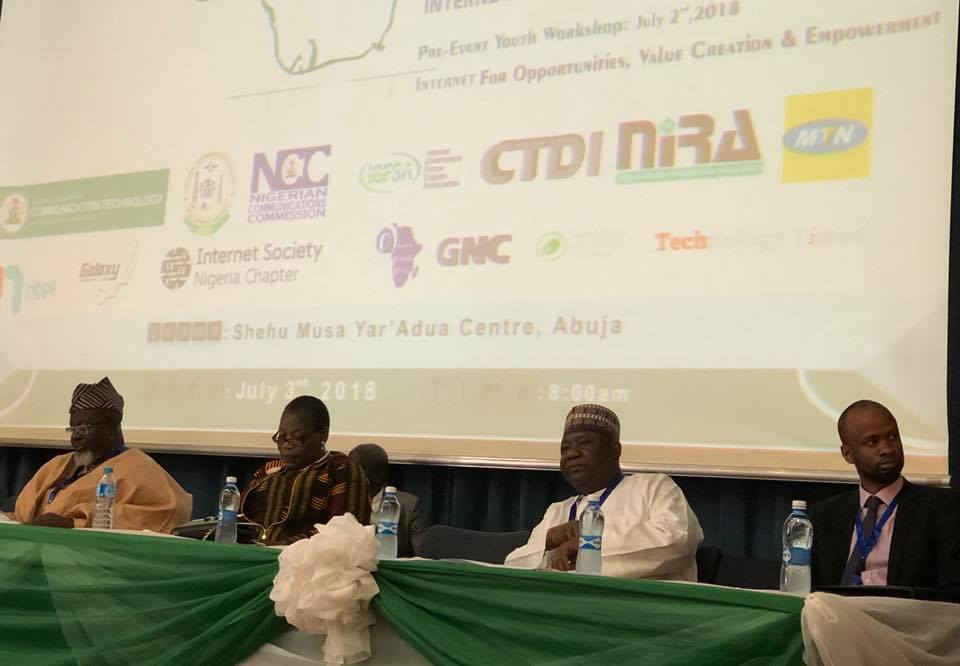 The Nigerian Communications Commission (NCC), in collaboration with the Federal Ministry of communications (FMoC), National Information Technology Development Agency (NITDA), Nigerian Internet Registration Association (NIRA) and other local stakeholders organised the 2018 Edition of the Nigeria Internet Governance Forum (NIGF) at Shehu Musa Yaradua Center, Abuja, under the theme "Internet: An Enabler for good Governance".
The Nigeria Internet Governance Forum is the local initiative of the United Nations Internet Governance Forum, a multi-stakeholder forum (governments, the private sector, civil society, the technical and academic community) for policy dialogue on issues of internet governance.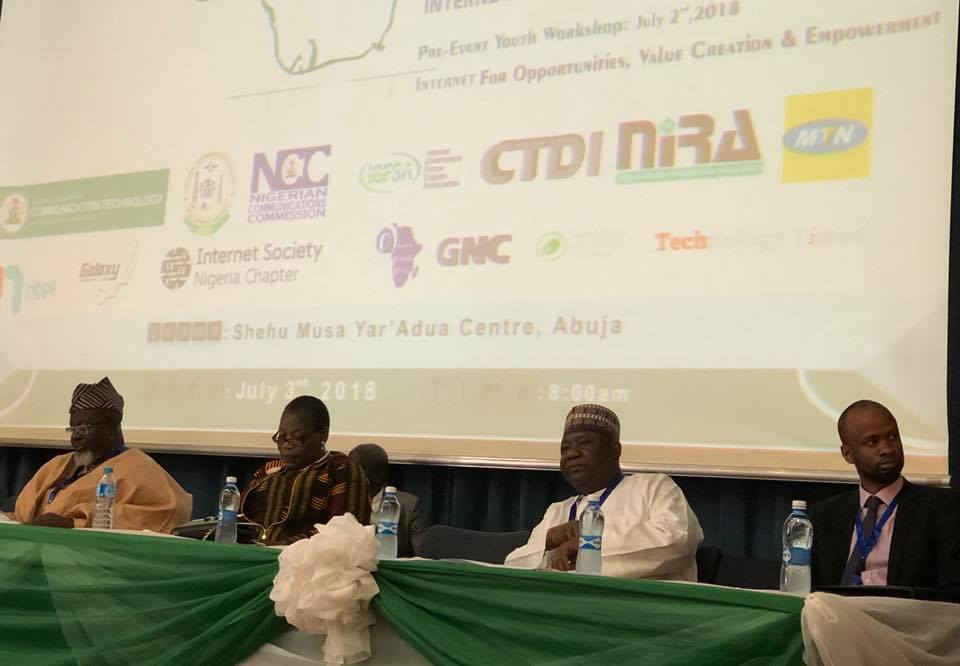 The creation of the Internet Governance Forum was proposed by the United Nations Working Group on Internet Governance (WGIG) and agreed on by the whole world in 2005. The objective for this year is; to Facilitate stakeholders' intervention on the use of Internet for the enthronement of good governance for national economic recovery, stimulate the Internet community, open participation in a regional and global Internet policy dialogue on emerging Internet issues, and engage stakeholders toward effective monitoring of the implementation of National Economic Growth Plan and Sustainable Development Goals.
Executive Vice Chairman of the NCC, Prof Umar Garba Danbatta, who was represented by the Director, New Media and Information Security, NCC, Engr Haru Alhassan, in his goodwill message, the EVC stated that, "The evolution of the Internet has been enormous to put this in perspective, this evolution shows the importance of harnessing the benefit of the internet for good governance."
The Executive Vice Chairman further noted that, "In 2015 there were only 28 Million internet users in this country and as at May 2018, there are over a hundred and three million subscribers and that there are more Internet Subscribers than Registered Voters."
On a final note, he encouraged participants to "take full advantage of the opportunity the Nigeria Internet Governors Forum (NIGF) have presented to be the shapers and not spectators in the drive to raise the required awareness and the human capital ensuring that the internet serves as an enabler for good Governance."