Swedish firm Next Generation Broadcasting (NGB), operators of the Smart TV brand, have extended their digital TV service to residents of Kenya. The service was fully launched today, following a pilot phase that began since June 2010.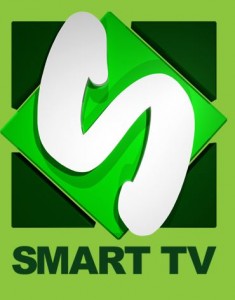 The pay TV operator is aiming to offer affordable TV to Kenya, and revolutionize the market. Capital FM quotes NGB Kenya Chief Executive Officer Dan Kagwe as saying:
"We have got a product that we believe suits the consumer. After research, we have seen most people do not watch more than five channels on television so it's useless to occupy with 200 when you only watch one"
Capital FM throws more light on Smart TV Kenya's strategy for growth:
Smart TV subscribers will purchase a bouquet of 17 to 20 high quality local and international programming, including African and Western movies, sports, news, children's programming, and the latest updates in show business for Sh990 a month with set-top boxes retailing at Sh5,000.

Smart TV intends to invest heavily in an effort to promote local programming not only in Kenya but also across Africa.

All the current free to air channels including KBC, Citizen, KTN, NTV and K24 among others will also be available on the DTT (Digital Terrestrial Television) platform with the added advantage of being in digital quality.
Smart TV has already been operating in Ghana on pilot basis since April 2010 and would extend its services to Uganda early 2011.