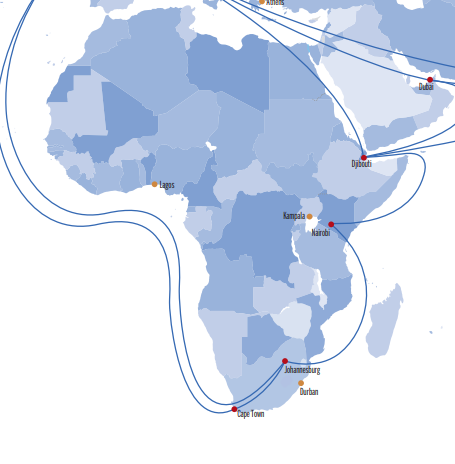 Hurricane Electric is the first carrier to peer at 200 IXPs
Hurricane Electric earlier announced it is now in over 200 Internet Exchange Points (IXPs) across the world, making it the first carrier to do so.
According to Mike Leber, President of Hurricane Electric: "It's exciting to reach this milestone, ensuring that we have as much local connectivity as possible in each geographic market that we are present in. Continuing to connect to more locations will provide our customers and others with fewer hops, reduced latency, and greater throughput."
HE is active on IXPs across Africa in Johannesburg, Cape Town, Nairobi, and Djibouti.
Xiaomi MI A1 getting Android 9 Pie
The popular Xiaomi has begun a global rollout of a stable Android 9 Pie for the Mi A1 smartphone.
The smartphone is the first by Xiaomi to be part of the Android One program. The smartphone runs stock Android and does not include any customizations that are common with major smartphone manufacturers.
The very affordable smartphone is said to be wildly popular in India.
CloudFlare expands to 16 New Locations
CloudFlare has announced its presence in 16 new locations, including the French territory of Reunion that is located between Madagascar and Mauritius.
The website proxy service provider has promised new locations in 2019.