Google has announced in a blog post that it is making the Google Knowledge Graph available in Swahili.
"Swahili is one of the most spoken African languages and we're now making it much easier for the over 100 million Swahili speakers to search for things they care about. When someone conducts a search, they want answers as quickly as possible," the company said.
Ankita Goel, Senior Product Manager, said: "To help Swahili speakers discover new information more easily, we're now making the Google Knowledge Graph available in Swahili. So next time a Swahili user is searching for Nobel Peace Prize winner Wangari Maathai, we'll show them things, not strings – and they'll instantly get information that's relevant to their queries such as Wangari's date of birth, her awards, or related books about her."
The Knowledge Graph enables you to search for things, people or places that Google knows about—landmarks, celebrities, cities, sports teams, buildings, geographical features, movies, celestial objects, works of art and more.
It's not just rooted in public sources such as Freebase, Wikipedia and the CIA World Factbook, it's also augmented at a much larger scale—because we're focused on comprehensive breadth and depth.
The Knowledge Graph is currently available in 59 languages, mapping out how more than 1 billion things in the real world are connected, and over 70 billion facts about them. And it's tuned based on what people search for, and what we find out on the web, improving results over time.
"We've now rolled out the Knowledge Graph in Swahili to users around the world. We hope that this update will make Search an even better experience for the millions of Swahili speakers in East Africa."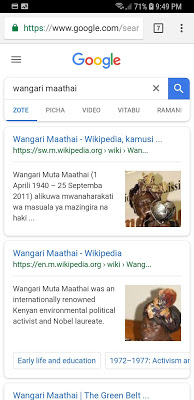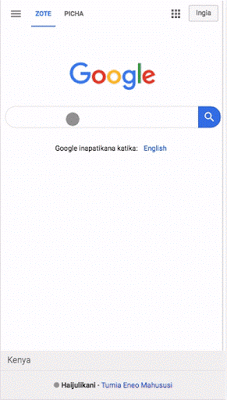 The Knowledge Graph is a knowledge base used by Google and its services to enhance its search engine's results with information gathered from a variety of sources. The information is presented to users in an infobox next to the search results. Knowledge Graph infoboxes were added to Google's search engine in May 2012, starting in the United States, with international expansion by the end of the year. The Knowledge Graph was powered in part by Freebase.