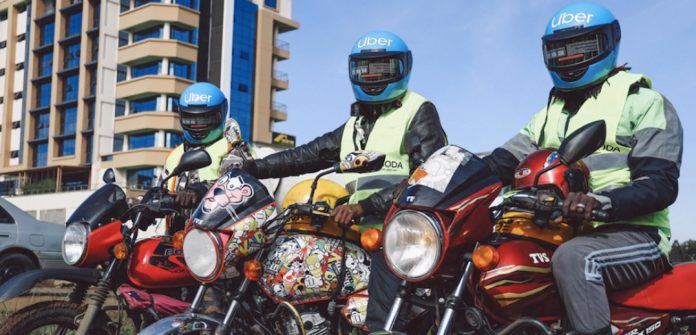 Uber has announced the launch of uberBODA in Nairobi. This is done in order to provide an even more convenient and affordable option for riders to get around the city.
"As we continue to meet Nairobi's unique travel needs, this motorbike option gets you through Nairobi faster and for less," Uber said.
"uberBODA will exist alongside all other Uber products in the app and there is no need to download another app. As with other Uber vehicle options, uberBODA arrives at your doorstep at the tap of a button, all without bargaining with the drivers, only pay what you see in the app."
With lower vehicle operational costs, the fares on uberBODA can be lower without affected the drivers' earnings. UberBODA fares at launch will be as follow:
Minimum fare – Ksh60
Base fare – Ksh55
Per Kilometre – Ksh14
Per Minute – Ksh1
One of the features of uberBODA is DOORSTEP PICK-UP. Instead of walking to find their boda ride, riders can simply open the app, request uberBODA and a boda ride will be at their doorstep in minutes.
Once they enter their destination in the app, Uber will show riders the fare estimate before starting their trip.
All passengers will enjoy additional insurance cover while on any uberBODA trip requested through the app. Every driver-partner will be equipped with a safety jacket and 2 helmets.