After several false starts, Glo Mobile Ghana appears to have taken its most remarkable step yet, towards a commercial launch. The cellular network obtained its operating licence since 2008 but had failed to launch its service to the public, citing logistical difficulties. Its last false start was 17th November 2011. A much-publicized commercial launch slated for that date was postponed at the last minute.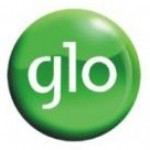 Today 19th January 2012 was another publicized date but again, Glo Mobile did not fail to disappoint. Instead of launching its network and opening for business, Glo Mobile only opened-up its number reservation system to the public promising to launch "between 2 and 4 weeks".
Mr George Andah, Chief Operation Officer of Glo Mobile Ghana told Ghana News Agency:
"Glo Ghana had deployed the state-of-the-art infrastructure to give premium service, including the latest broadband technology, Next Generation Networks, over 1,600 Base Transceiver Stations, four ultra modern switches with capacity for up to 10 million lines with congestions free service.

This, he said, would be complemented by Glo-1, the high capacity state-of-the-art submarine cable connecting West Africa to Europe and a dedicated extension to the United States."
How to reserve your number on Glo Mobile
The network code for the new cellular network is 023. Glo Mobile is making about 1 million telephone numbers in the series 023-3xx-xxxx available for reservation at this time. Some 4,000 numbers in this series are excluded from the regular reservation. The 4,000 vanity numbers would be available at a premium price of 100 or 200 Ghana cedis.
To reserve your Glo Mobile number, simply text the number you want reserved to 023 001 0100. Example: if you want to reserve 023-333-9999, text 0233339999 to 0230010100 from your current phone. The reservation system would respond within minutes with the results. Where the reservation was successful, a reference code would be included in the confirmation text message. You would need this reference code to claim your Glo Mobile number when the network goes commercial. Each person is limited to a maximum of 5 reservations.
I was able to reserve a phone number by sending the text message from an MTN number. My attempt using Airtel failed as the SMS was not delivered.
In the meantime, enjoy this Glo Mobile video ad: